Due to the computer version problem, sometimes some Word documents cannot be opened on the computer. How to solve this problem? Why not convert your Word to PDF so every computer can open it!
Step 1: Open the PDF online conversion platform: www.pdfasset.com
Step 2: Click the "Word to PDF" function, enter the Word upload interface, and select the Word to be converted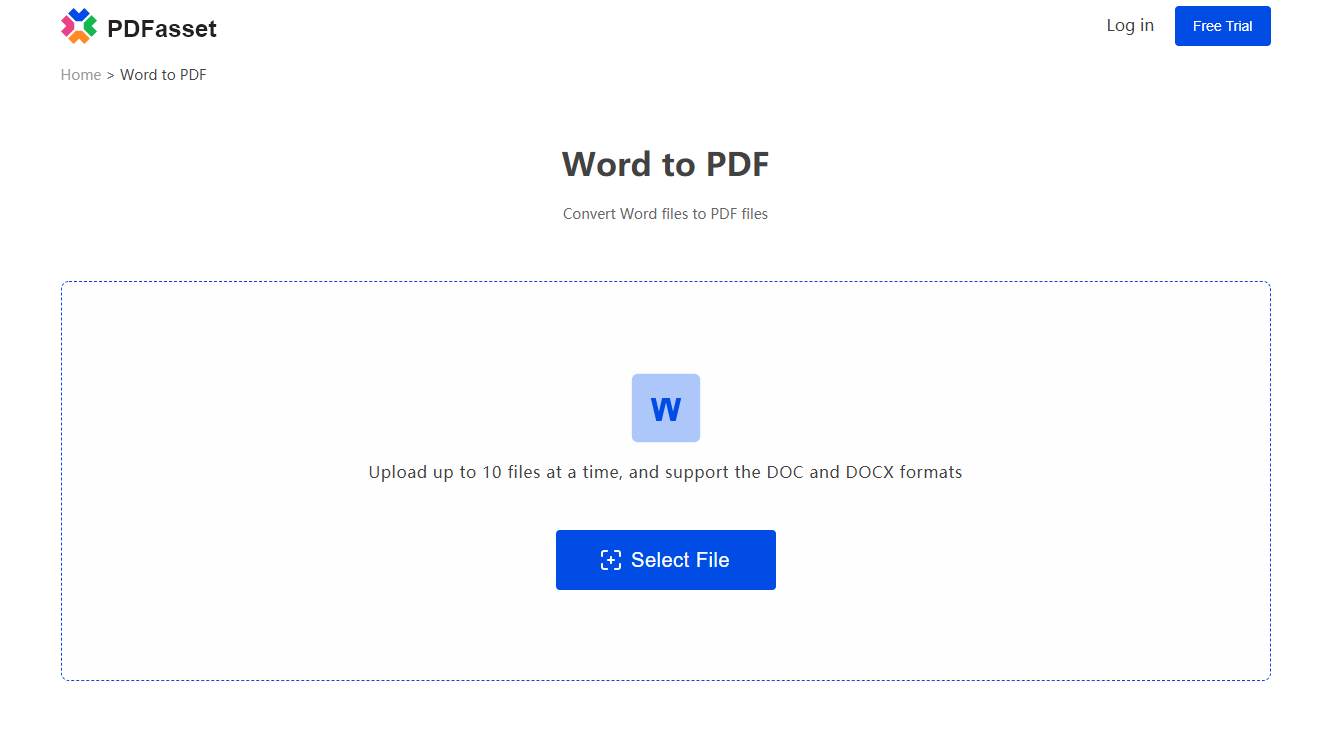 Step 3: After uploading the file, click "Convert" to start Word to PDF
Step 4: After the conversion is completed, click "Download" to get the file after converting Word to PDF.
This method of converting Word to PDF is very simple. Have you learned it? Of course, this platform can not only complete the operation of converting Word to PDF, but also reverse the operation of online PDF to Word, which is also very simple, and friends who need it can try it!