Many people know that the format of Word documents will be chaotic when printing, especially students who write papers. It doesn't matter, I will introduce an online Word to PDF website for you. Word to PDF can be easily done in a few simple steps!
Step 1: Open the website for online PDF document processing - www.pdfasset.com
Step 2: Click the "Word to PDF" function, enter the Word upload interface, and upload the Word to be converted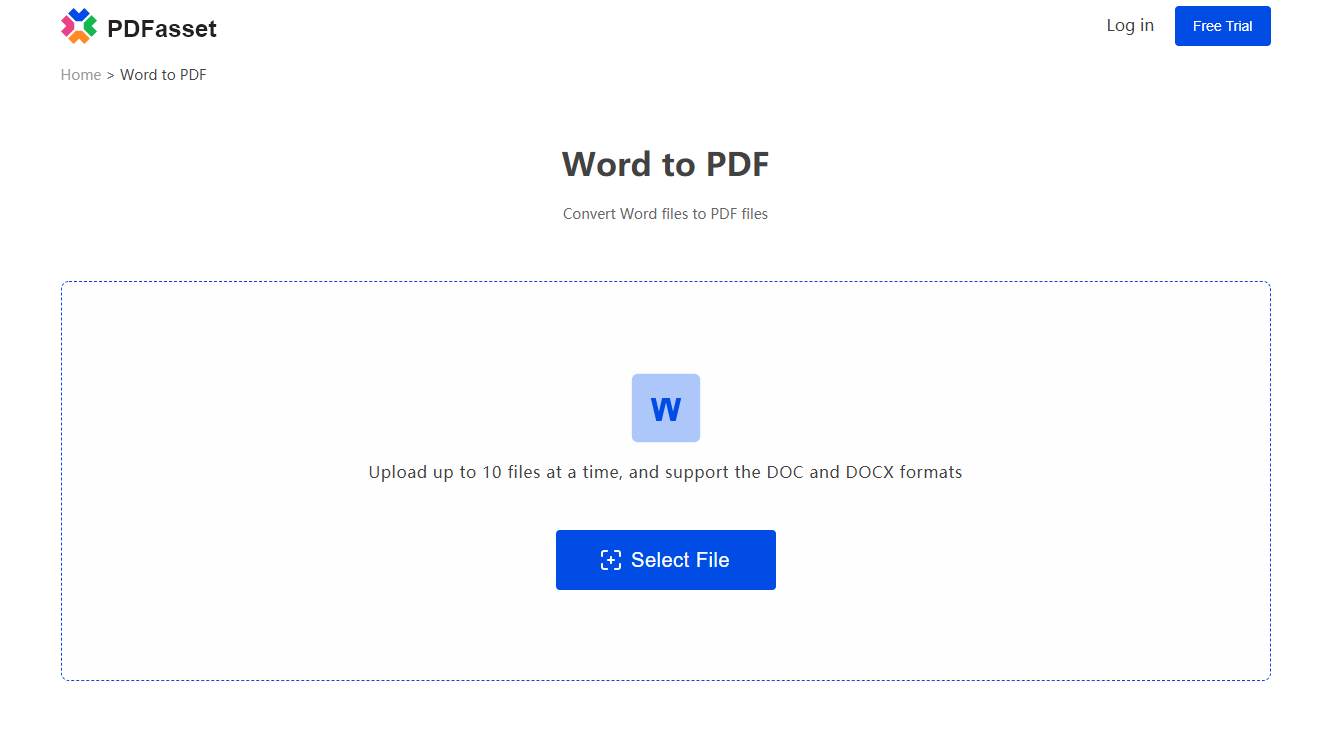 Step 3: After uploading the file, click "Start Conversion" to convert Word to PDF online
Step 4: After the conversion is completed, click "Download" to get the file after converting Word to PDF.
Four simple steps to convert Word to PDF, you don't have to worry about the messy print format of Word documents anymore.