How to add watermark to PDF? I believe that many people in the workplace are familiar with adding watermark to PDF. In order to prevent the file from being stolen, many people will add watermark to the file. Adding a watermark to a Word file is very simple, and you can directly use the features of Word. The watermark function of PDF, but adding watermark to PDF is difficult for many people! Especially when there are many files, how can we add watermark to PDF file?
Don't worry! I will introduce a super simple and practical method today! You can batch watermark PDF files in 1 minute!
1.Open the browser and search for the official website of PDFasset. After entering the homepage of the website, move the mouse cursor to [All Tools], find and click [PDF Watermark] in the drop-down toolbar
2.After the page jumps, click [Select File], and select the PDF file you want to add a watermark in the pop-up window, you can press and hold the Ctrl key to select it in batches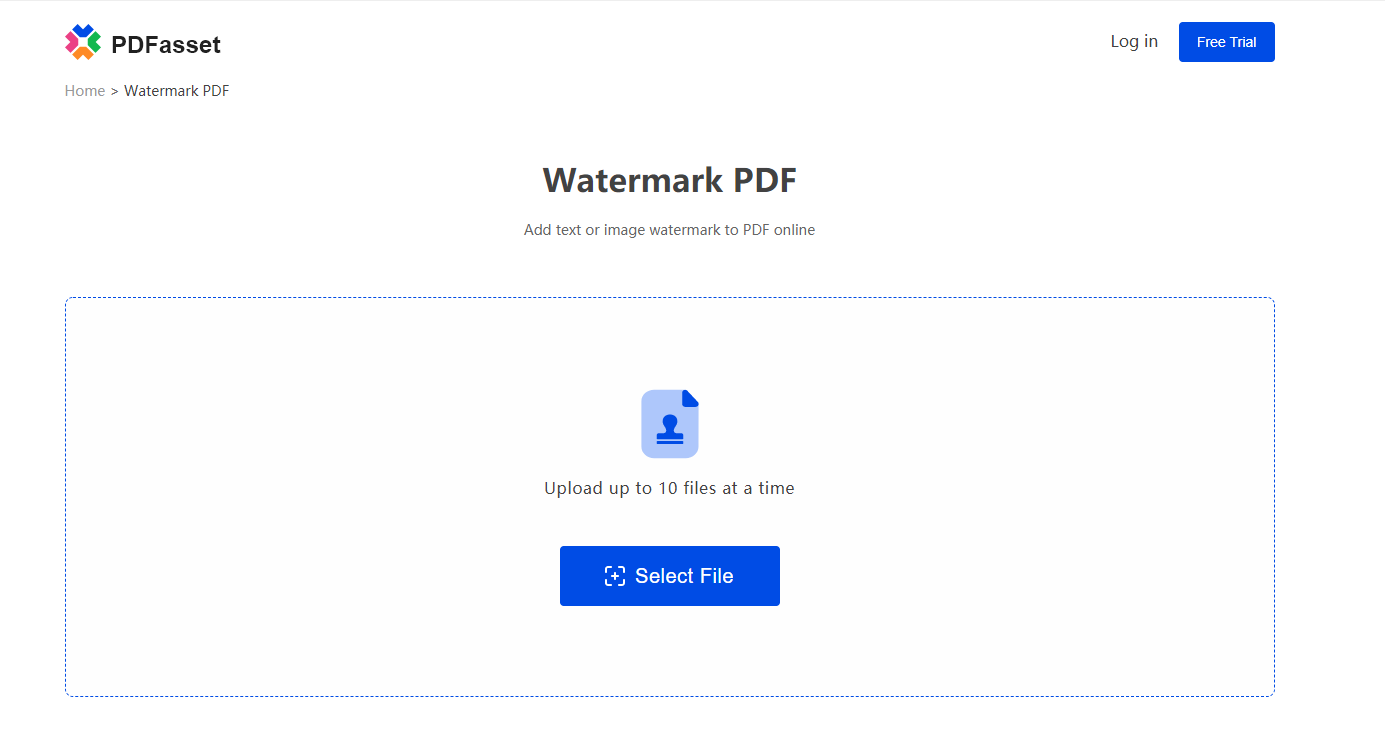 3.After the file is uploaded, you can set the added watermark according to your personal needs, and then click the [Start Now] button.
4.After the progress bar is over, click [Download] to get the watermarked PDF file.
How to add watermark to PDF file? The above is the method I brought to you to add watermark to PDF. I hope it will help you. If you need to use more PDF editing, PDF conversion and other operations, you can also go to PDFasset to operate !