How to add a watermark to a PDF document? In normal work, you will come into contact with some commercial PDF documents, but in order to prevent the copying and misappropriation of the content, we usually choose to add a watermark to the PDF document. The watermark content can be text or Picture. But here comes the problem. Everyone must know the feature that PDF is not easy to edit. Many people are unfamiliar with the editing of PDF documents. How to quickly add a watermark to PDF? You can refer to the detailed tutorial in this article to learn Learn how to add watermark to PDF.
1.Open the browser, search for www.pdfasset.com, click on the page navigation bar [All Tools] after entering the home page, and click [PDF Watermark] in the expanded function
2.The page will be jumped at this time, click the [Select File] button in the middle of the page, open the computer folder, find the PDF file that needs to be watermarked, select it and click [Open] to upload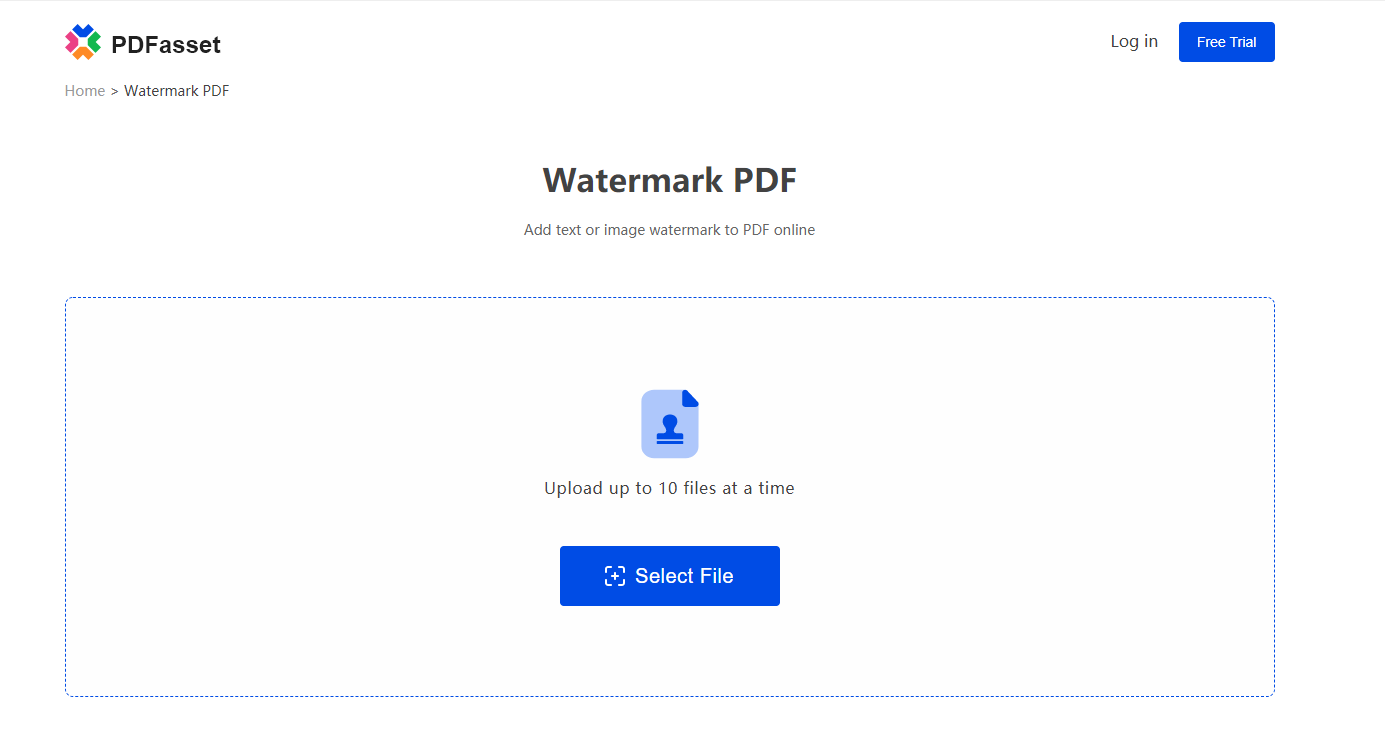 3.When the PDF file upload is completed, set the type of watermark, select text or image, and then set the watermark content and related transparency, placement layer, click [Start Now] after the setting is complete, and click [Download] after the addition is complete
How to add a watermark to a PDF document? The above is how to quickly add a watermark to a PDF . It is very convenient to add a watermark to PDF online on the PDFasset platform. If you have PDF conversion or PDF merge, PDF compression and other needs, you can also implemented on this website.