I believe that everyone does not want their works to be plagiarized by others. In order to protect copyright, the function of PDF watermarking was born. Friends who know PDF must know that using a PDF editor can quickly add watermarks to PDF documents. PDF editor, is there any way to achieve PDF watermarking operation? Today, I will recommend a method to add watermark to PDF online. Let's take a look at the specific operation steps with me!
1.Open the browser, enter www.pdfasset.com, and find the "watermark PDF" function
2.Drag or add files to the document processing box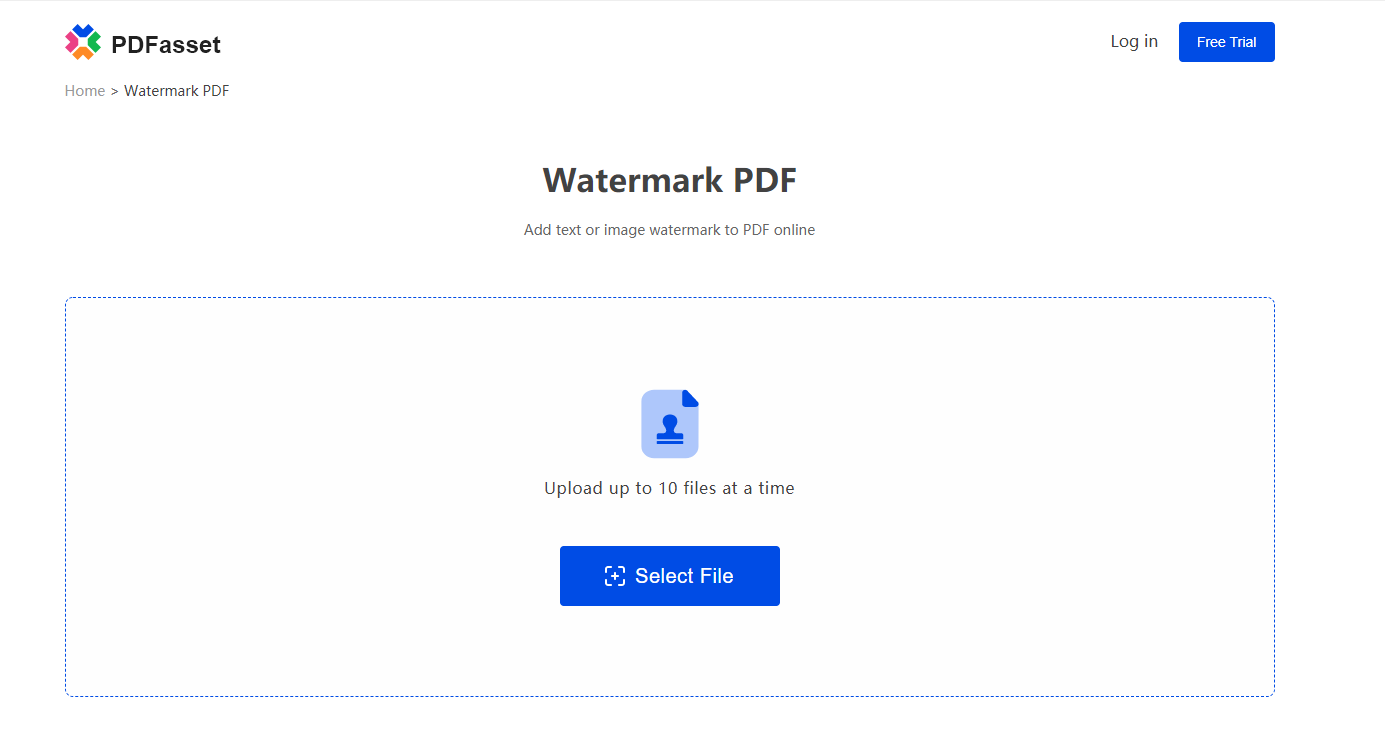 3.Set the content of adding watermark, you can choose text watermark, or picture watermark, and set watermark transparency, watermark placement layer
4.Click the "Start Now" button to start adding watermarks to the PDF document.
After the watermark is added, there will be a watermark on each page. The point is that PDFasset not only supports adding watermarks, but also supports removing watermarks. You can collect them for emergencies, and you can also share them with friends who need them around you