As we all know, PDF has many advantages. PDF supports adding links, buttons, tables, pictures, etc., as well as multimedia content such as audio and video. Adding watermark to PDF can also declare and protect the copyright of the file. Then what is convenient for adding watermark to PDF Method? I found a quick batch watermarking method to PDF, and share it with you all.
The magic operation of adding watermarks to multiple PDFs in 3 steps:
1.Open the official website of PDFasset
2.Select the" Watermark PDF"function and choose to upload the PDF document that needs to be watermarked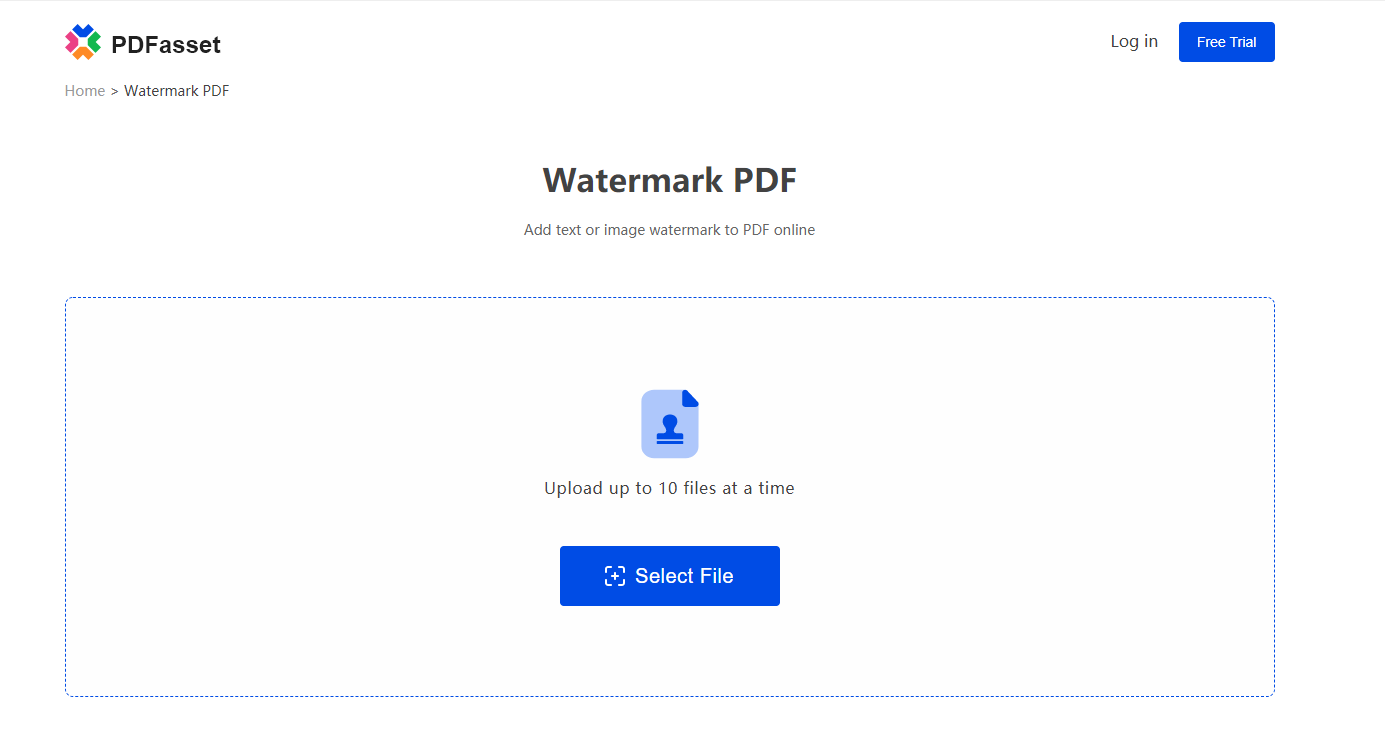 3.Set the option of adding watermark to PDF, click "Start Now", and you can download it after completion
How to add watermark to PDF? This is a quick way to add watermark to PDF. After learning, you can add a workplace skill to everyone.