Many people have many misunderstandings about converting PPT to PDF, they think that this conversion is very laborious. You need to copy the text in the PPT to Word, and then convert it to PDF. But in fact, this is not the case. Today, I will teach you a method to convert ppt to pdf in batches, which can complete the conversion tasks in batches.
1.First, open the PDF online conversion platform: www.pdfasset.com
2.Then, click the "PPT to PDF" icon to enter the document upload page, and add the PPT document to be converted into the conversion window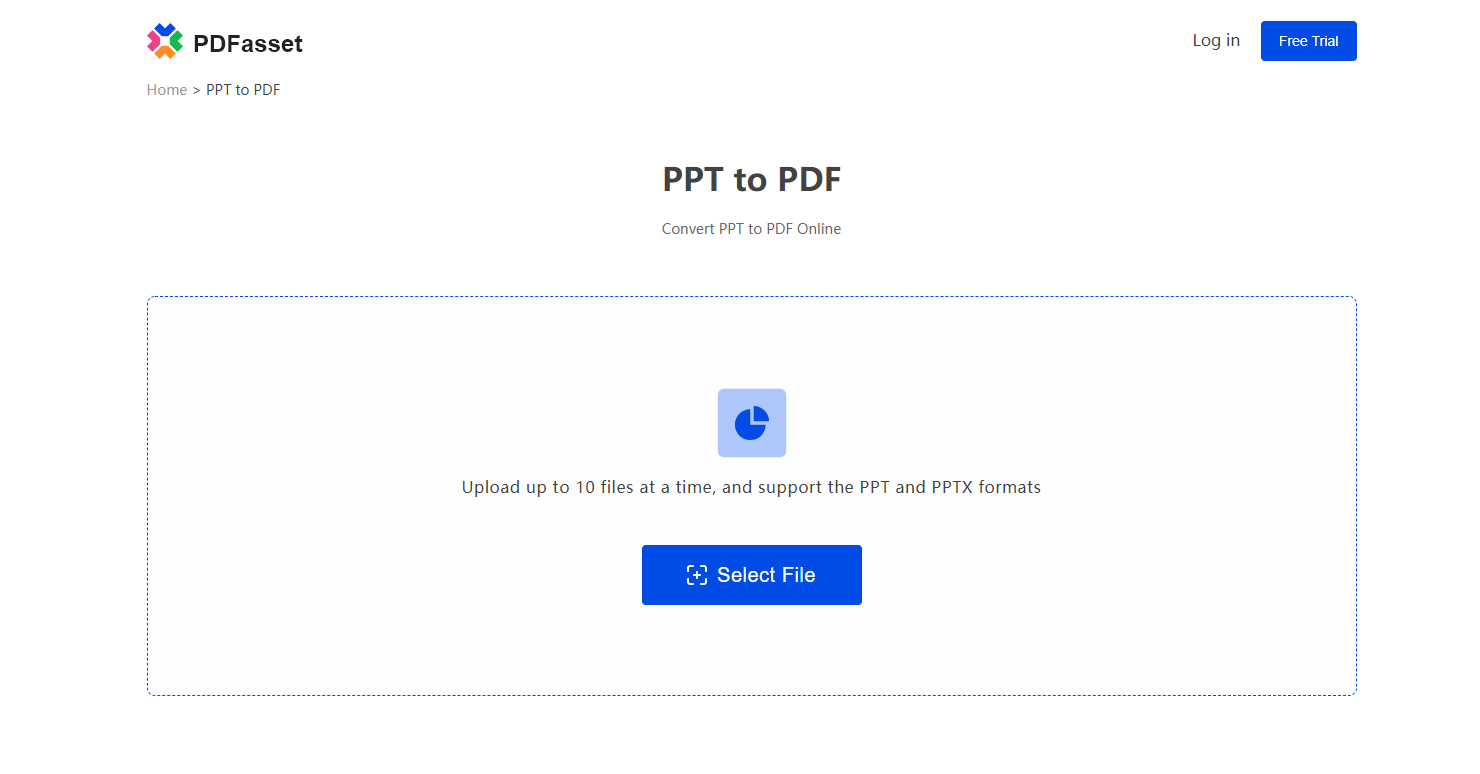 3.Then, click the "Start Conversion" button to convert PPT to PDF
4.Finally, when the conversion is successful, click the "Download" button to get the converted document
The above is the method of batch ppt to pdf, this method is very simple. This method can be easily mastered by both students and office workers. And after we understand the specific operation process of this method, we must test it ourselves. Sometimes we can't really learn it without experimenting. What are you still hesitating about?