Is there a website that converts PPT to PDF documents for online? Of course there is. Although there are many software on the Internet that can provide document format conversion, there are very few websites that provide online document format conversion services. The one I am familiar with is the website PDFasset. You can enter www.pdfasset.com online. You can find their official website, which has the option of converting PPT to PDF. After uploading the PPT document, click Convert to convert it online, which is very convenient. This website can not only convert PPT to PDF, but also supports many functions such as image to PDF, Word to PDF, Excel to PDF, etc. If you need to convert documents online, then you can bookmark this website.
The method of converting PPT to PDF online is introduced in detail:
1.First, we need to open the official website of PDFasset, enter the website and click [All Tools] in the page navigation bar, and then click [PPT to PDF] in the expanded function
2.Wait for the jump to the page, then click the [Select File] button on the page, hold down the Ctrl key to select the PPT files to be converted in batches, and then click [Open] to upload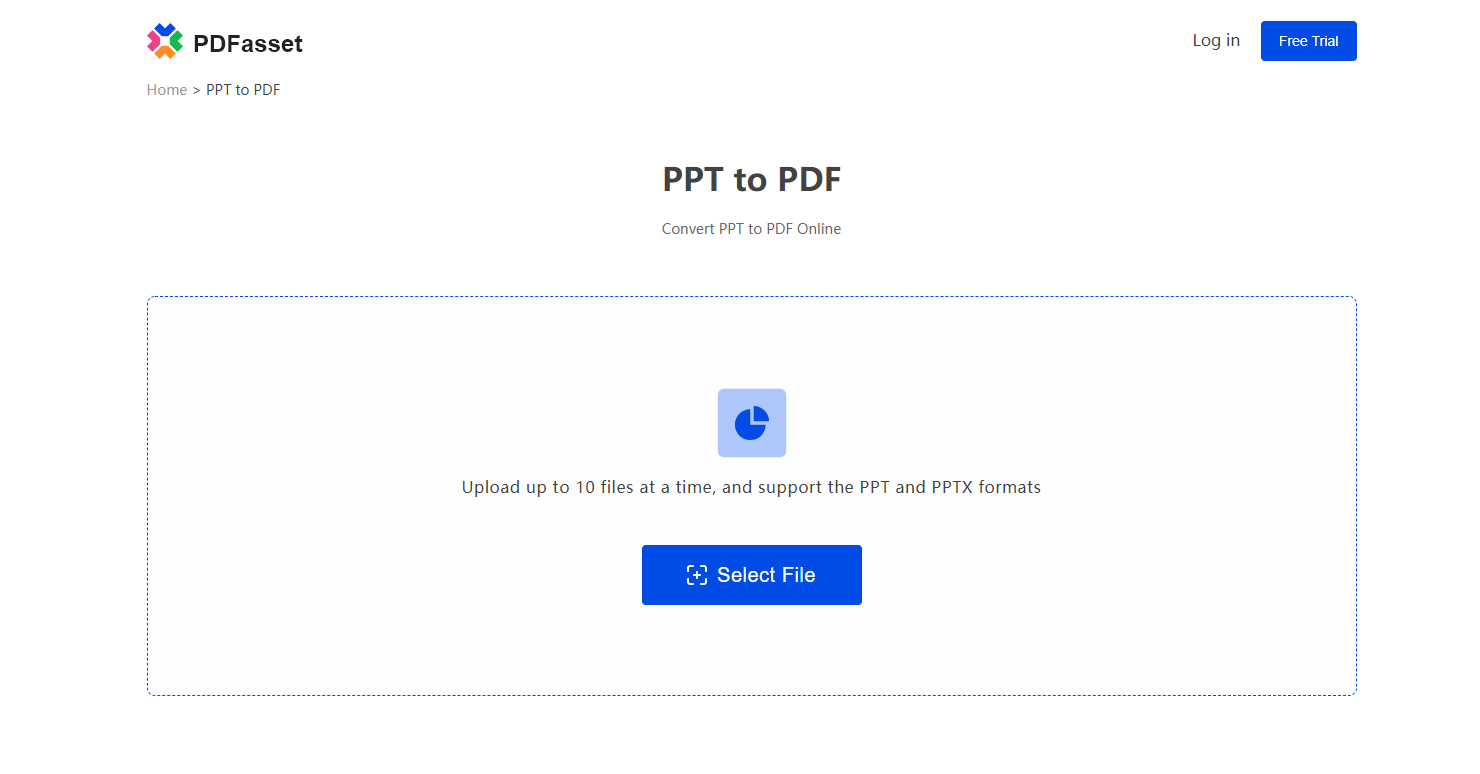 3.After the document is uploaded successfully, click [Start Conversion], and then you can batch convert PPT to PDF format for . After the conversion is completed, click [Download] to save the converted PDF file locally.
The above is an introduction to the method of converting PPT to PDF online. Learning the above method can help you better convert PPT to PDF. Through this, you can better improve your work efficiency.