The scope of application of PPT presentations is very wide. For example, work reports, product summaries, etc. can be made in PPT form, and even personal resumes can be made in PPT, which can leave a deep impression on HR. However, sometimes the PPT templates we find are in PDF format, and the operational space is very small. At this time, if we can directly convert PDF to PPT, it is very simple, so today we will learn an online PDF to PPT method. , very simple and efficient.
Step 1: Open the online PDF document processing platform - www.pdfasset.com
Step 2: Click "PDF to PPT", enter the PDF file upload page, and select the PDF file to be converted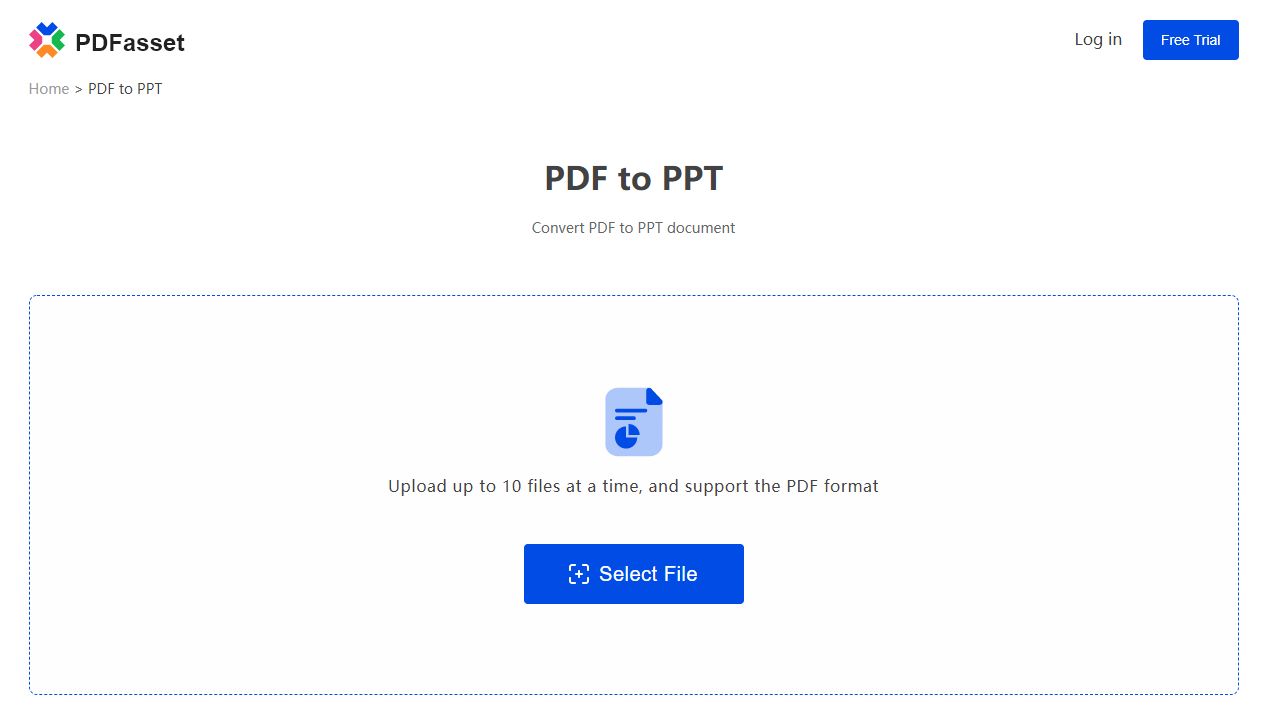 Step 3: After the file upload is complete, click "Start Conversion" to complete the online PDF to PPT conversion
Step 4: Click "Download" to get the online PDF to PPT file
Using this online PDF to PPT method, the PPT templates in PDF format found in the future can also be easily used!