Speaking of PDF, everyone must be familiar with it. Its feature that it is not easy to edit gives people in the workplace a sense of security; it can be opened regardless of the device, which brings us great convenience; therefore, in the workplace, PDF documents have become more and more popular. But sometimes, in order to edit the content more conveniently, we need to convert PDF to other formats, such as PPT.
So today, the editor will teach you a way to convert PDF to PPT online. If you need it, come and learn it!
First, open the platform to realize online PDF document conversion: www.pdfasset.com
Then click the "PDF to PPT" icon to upload the PDF document to be converted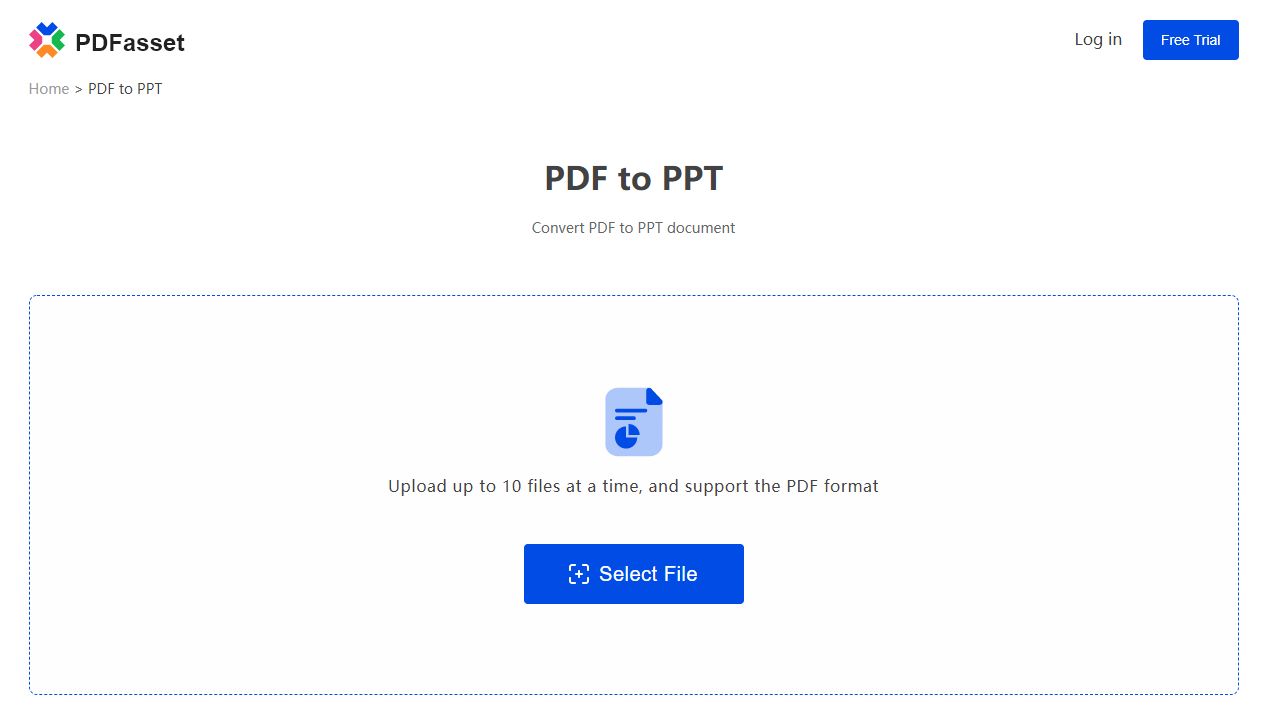 After uploading the document, click "Start Conversion" to complete the online PDF to PPT conversion
Finally, click "Download" to get the converted PPT document
In 4 simple steps, you can complete the online PDF to PPT conversion, which saves you the trouble of installing the software. Let's try it out!