At work, when talking about PDF conversion, most people will raise their hands to indicate that they know how to convert PDF to Word, because this is the most used operation in PDF conversion, but when asked about the conversion between PDF and PPT At that time, there were very few friends who raised their hands. Today, the editor will take this opportunity to popularize an online PDF to PPT method to everyone, which can quickly solve this problem.
Step 1: Open a browser and enter www.pdfasset.com
Step 2: Click "PDF to PPT "option, enter the PDF file upload page, and select the PDF file to be converted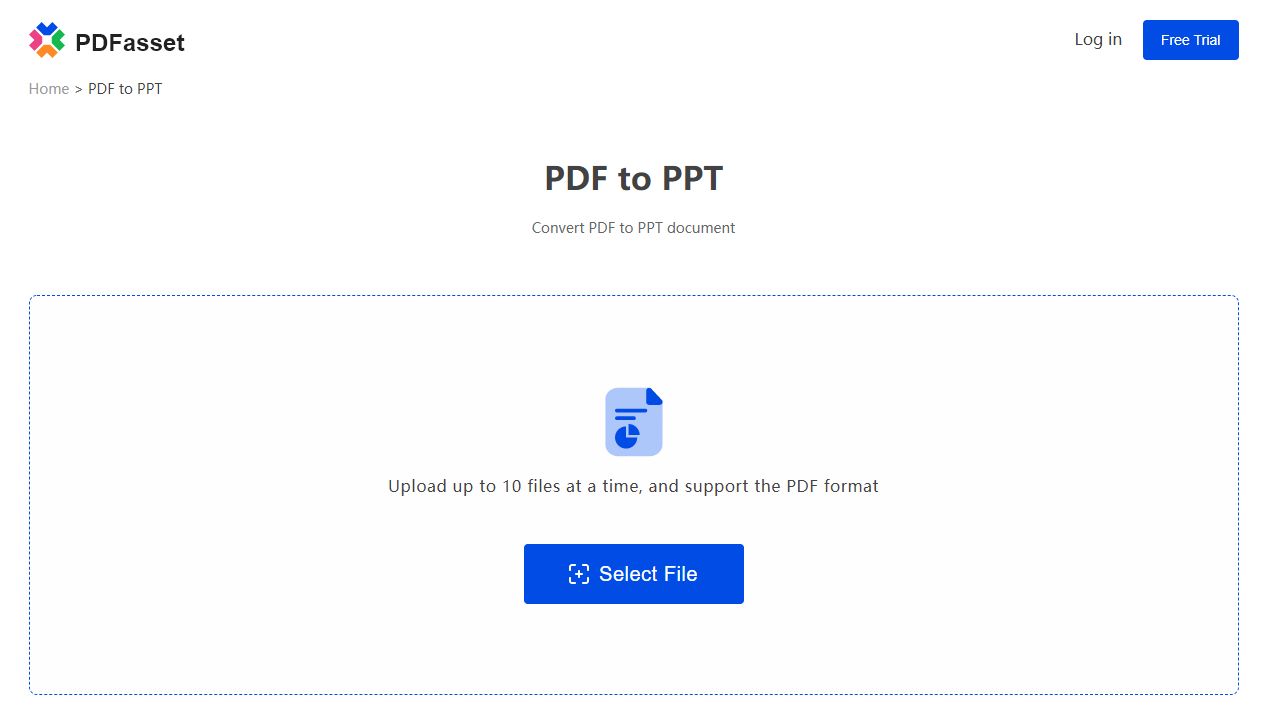 Step 3: After the file upload is complete, click "Start Conversion" to complete the online PDF to PPT conversion
Step 4: Click "Download" to get the online PDF to PPT file
Master this online PDF to PPT method, and you have got another office skill, hurry up and collect it!