Everyone at work will encounter situations where they need to report to their superiors, and work reports are often presented using PPT. Over the weekend, I found a beautiful PPT template in PDF format and thought it would be perfect for a work report. But while converting PPT to PDF is easy, converting PDF to PPT is a big deal. After a hard search, I got the way to convert PDF to PPT. I dare not enjoy it alone, so I will share it with you, please accept it!
First, open the online PDF document processing platform: www.pdfasset.com
Then, click the "PDF to PPT" icon to enter the PDF file upload page, select the PDF file you want to convert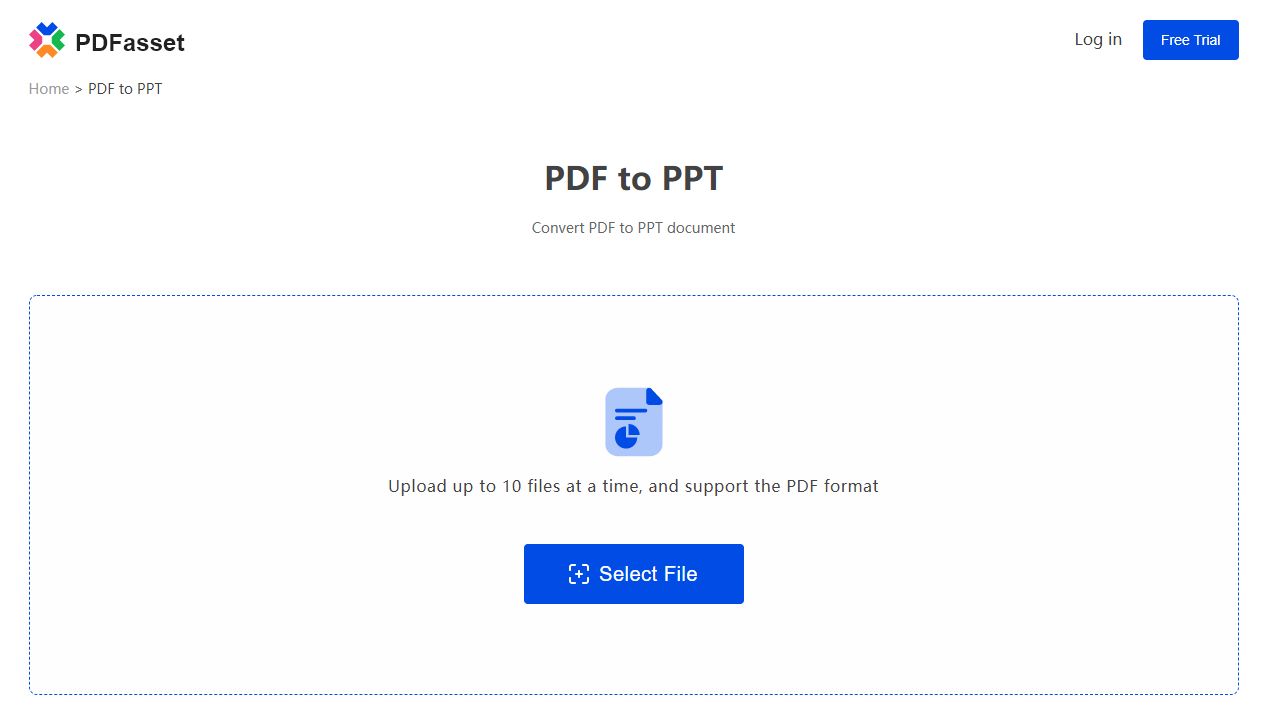 Then, after the file upload is complete, click the "Convert" button to convert the PDF to PPT
Finally, click the "Download" button to download the PPT file
This PDF to PPT conversion method is simple and convenient. It only takes a few seconds from uploading to processing, and it can also be processed in batches. Learn it now!