A variety of documents are used in work: PDF and PPT are the most commonly used formats. In addition to using these two documents alone, we often encounter the situation of turning PDF into PPT. At this time, many friends do not know how to quickly complete this operation. Today, the editor will teach you an online PDF to PPT method, which is simple, fast, and very convenient.
Step 1: Open the online PDF document processing platform - www.pdfasset.com
Step 2: Click "PDF to PPT "option, enter the PDF file upload page, and select the PDF file to be converted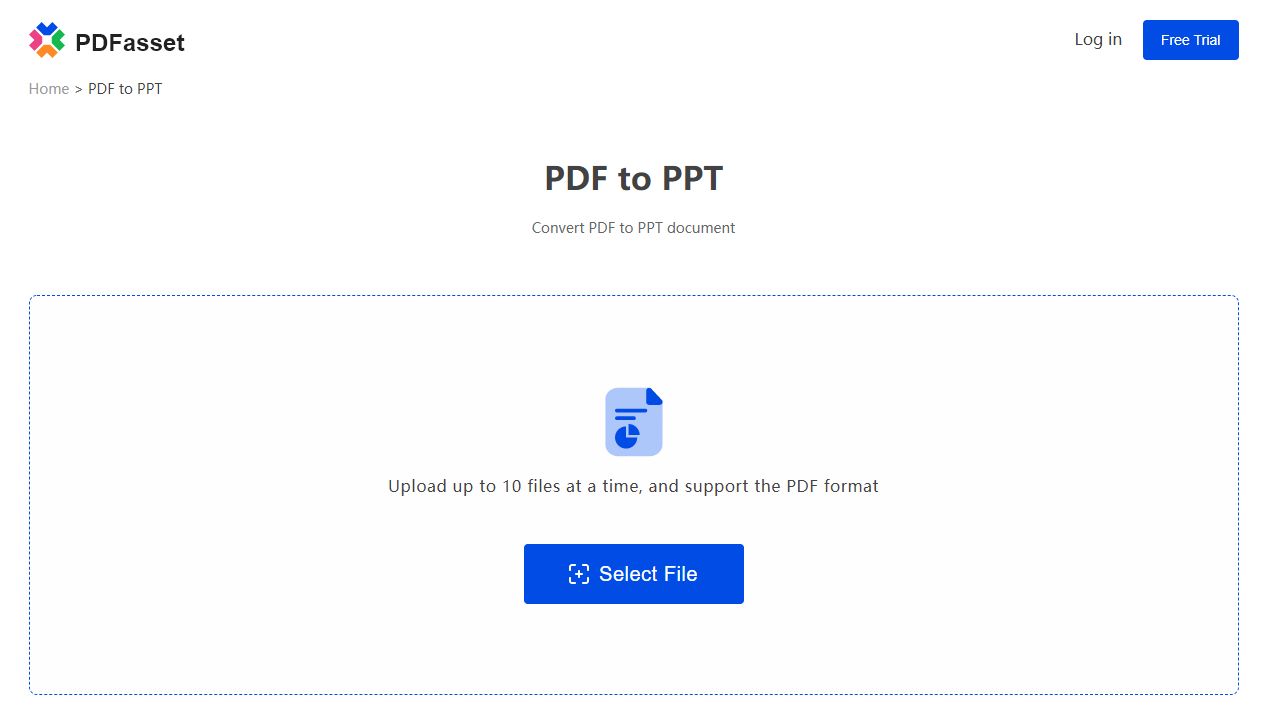 Step 3: After the file upload is complete, click "Start Conversion" to complete the online PDF to PPT conversion
Step 4: Click "Download" to get the online PDF to PPT file
It only takes four steps to complete the operation of online PDF to PPT. It takes less than 30 seconds before and after. If you need it, go and experience it!