Convert word text documents to pdf in batches easily! Word to PDF is very simple, and word itself is suitable for saving as a PDF file format. However, it is time-consuming and labor-intensive to convert one document one document at a time. It is also very error-prone. How to convert many word documents in large batches at one time What about converting it to a PDF document? The following editor will also talk about the specific operation method:
1.Open the browser and enter www.pdfasset.com
2.Click the "word to pdf" function on the home page to enter the function page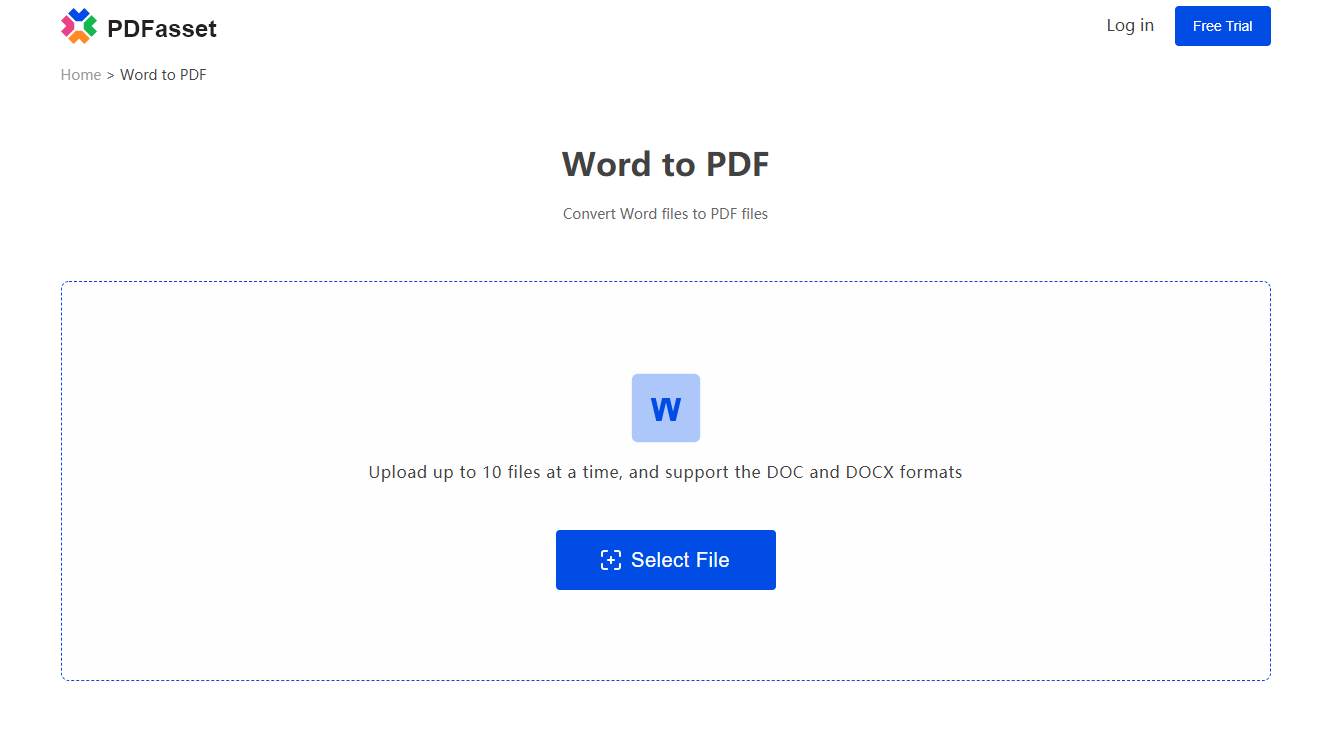 3.Upload the electronic file to be converted and click to start conversion;
After completing the conversion, click Download to get the converted file.
The above is the highly recommended content that the editor shared with you about "easily complete large-scale conversion of word documents to pdf". After reading this article, everyone must have a great harvest. Learn this method now!