How to convert excel to pdf? In daily work, we often touch PDF documents, and excel to pdf is a function we often use, so how to convert excel to pdf file efficiently? The daily need to convert excel to pdf scene, often In order to facilitate the transmission of important documents and materials, using PDF files as a carrier can ensure the unity of information and facilitate browsing and reading. Therefore, excel to pdf is also an essential workplace skill for office workers.
Here, the editor found an artifact to improve the efficiency of converting excel to pdf, which is the PDFasset website. Let's follow the editor to learn how to operate.
The following is a 3-step operation method to convert excel to pdf:
1.Open www.PDFasset.com and select the "excel to pdf" function
2.Click the "Select File" button to select the excel file to be converted, or directly drag the file to the "Select File" area with the mouse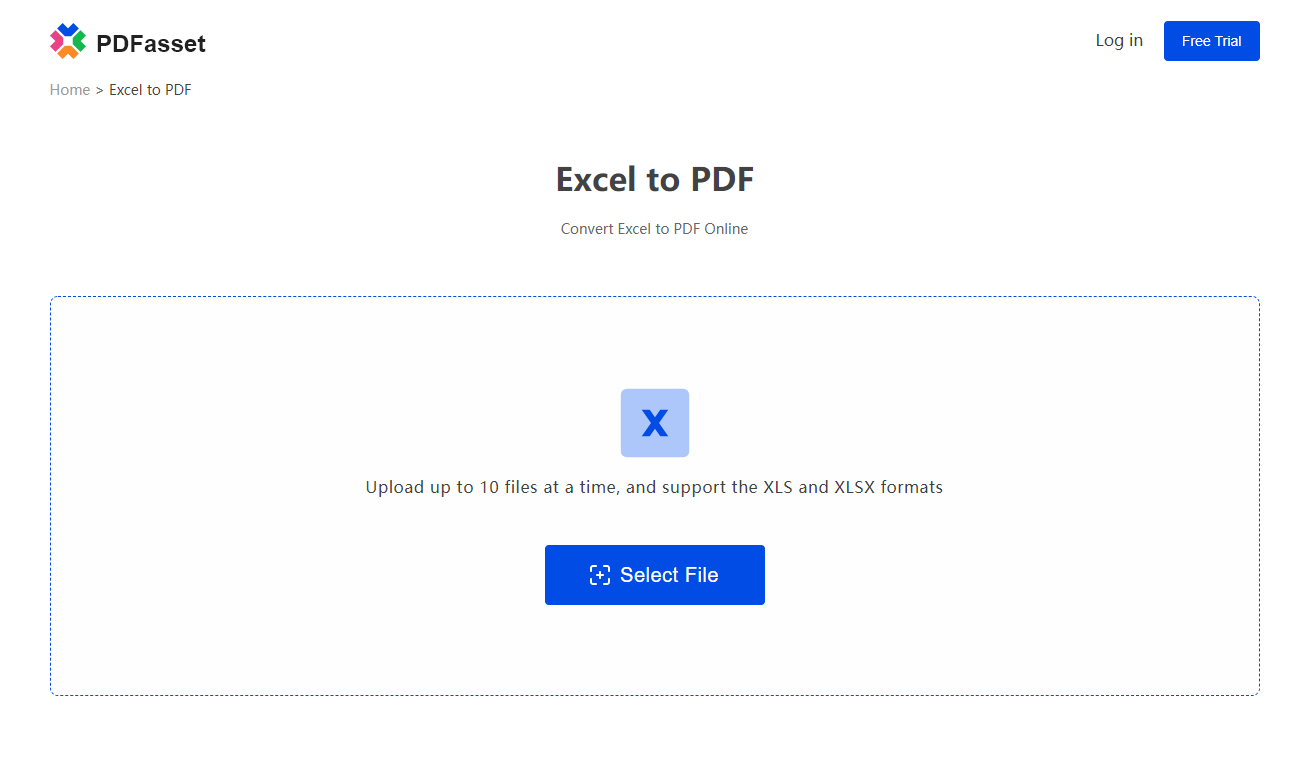 3.Click the "Start Conversion" button, wait for the excel to pdf to be converted successfully, and then download the file
How to convert pdf in excel? The above is the method of efficient excel to pdf conversion. Have you learned how to operate it? To learn more practical PDF conversion tools, please pay attention to the official website of PDFasset.