How to convert PPT to PDF? We often make PPT at work, but when PPT is opened on different devices, the content may be deformed, so we often convert PPT to PDF. PDF is a layout document, which The document can have the page layout fixed, which is very convenient to read.
Under normal circumstances, we can directly output PPT to PDF through some software, but it is not enough to convert multiple PPT to PDF, so how to realize PPT batch conversion to PDF? The following editor will teach you an online batch conversion method.
1.First of all, we need to open the website. You can directly search www.pdfasset.com.After entering the website, click [PPT to PDF] in the expanded function
2.Jump to the page, then click the [Select File] button on the page, hold down the Ctrl key to select the PPT files to be converted in batches, and then click [Open] to upload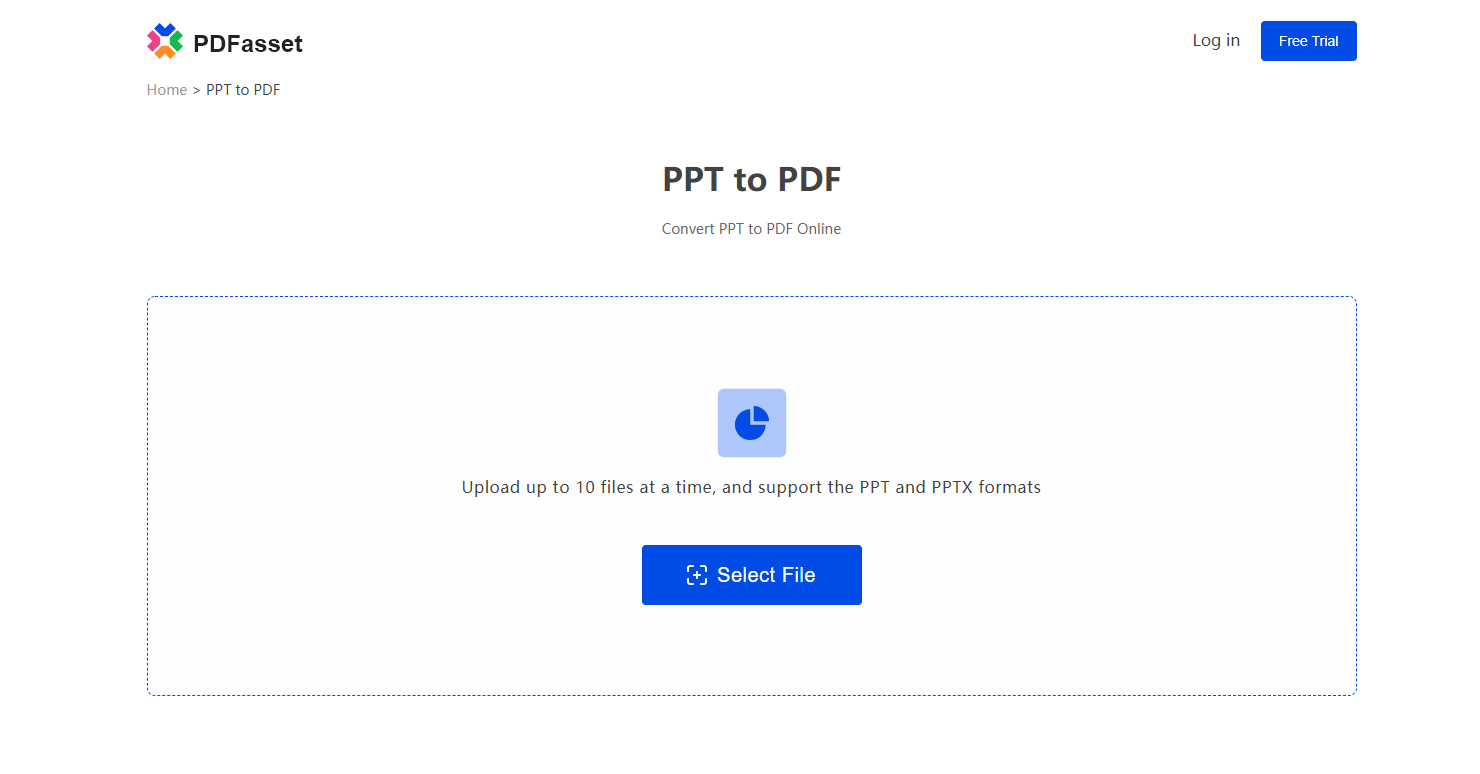 3.After the document is uploaded successfully, click [Start Conversion], and then you can convert the PPT to PDF format in batches. After the conversion is completed, click [Download] to save the converted PDF file locally
How to convert multiple PPTs to PDF? The above is the batch conversion method for converting PPT to PDF on the PDFasset website. Not only can PPT be converted to PDF, but also PDF compression can be performed. Let's try it now.