In the workplace, many friends often encounter operations such as converting PPT to PDF. How do you operate? Some directly copy PPT to PDF page by page, and some use third-party software or plug-ins to convert, but no matter which method is used, it is time-consuming and labor-intensive, and the conversion effect cannot be guaranteed after use, and may need to be adjusted again by yourself. to use this PDF document. Next, the editor will tell you a very useful method of converting PPT to PDF, let's learn it with me!
First open the browser and search www.pdfasset.com to enter the website
Next, find the "PPT to PDF" icon and enter the document upload page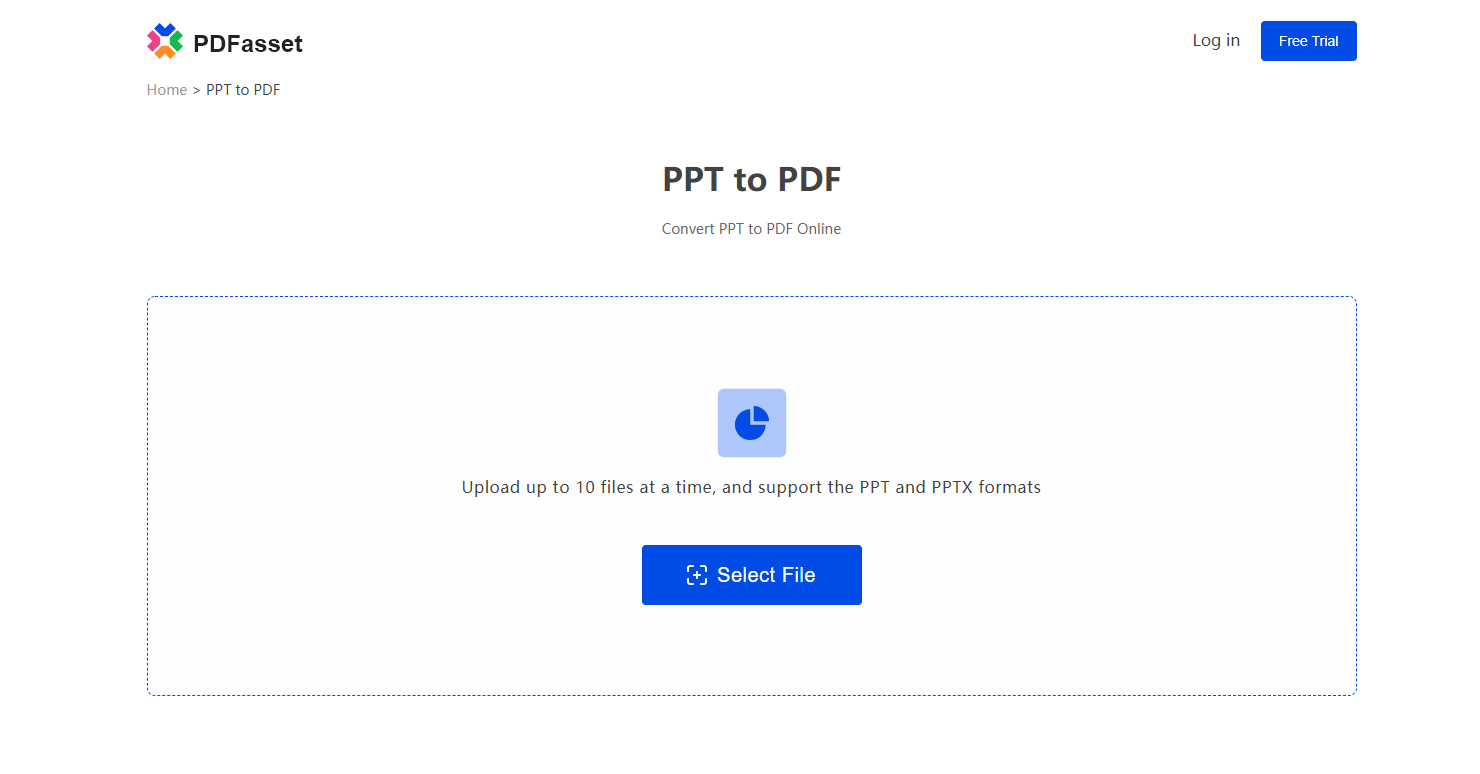 Finally, upload the PPT document that needs to be converted, and click the "Start" button to complete the PPT to PDF operation.
The above are the operation steps to convert PPT to PDF for . Finally, it is recommended that friends who have continuous needs and quality requirements for file conversion use a professional PDF file processing platform to work more efficiently.