How to convert PPT to PDF format? As workplace workers, we often use PPT for work reports. As students or teachers, we often use PPT to make study courseware. Although PPT is very useful as a presentation, the stability of transmission should be discussed. And security, or PDF documents are better. We all know that PDF documents are easy to read, open on different devices, and the pages will not be deformed, so we often convert PPT to PDF format for transmission. Today, the editor will follow Everyone's tips for converting PPT to PDF.
1.Search www.pdfasset.com in your browser
2.After entering the home page, click [PPT to PDF]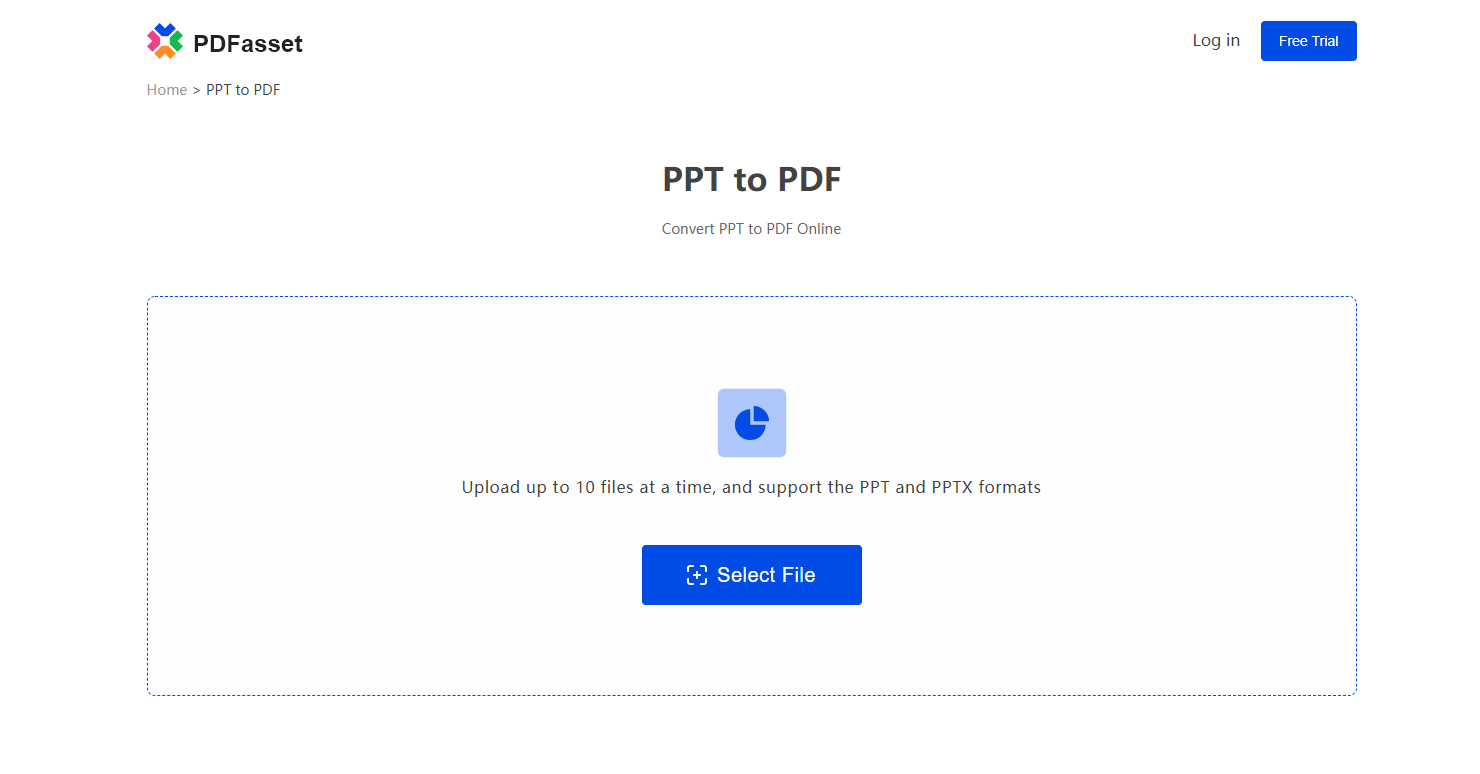 3.The page jumps to the PPT to PDF function page, click [Select File] on the page to open the pop-up page of the uploaded document, find the PPT file to be converted, click to select it and then click [Open] to upload the document
4.After the document is uploaded successfully, click the [Start Conversion] button, wait for a while to complete the conversion, and then click [Download] to download the PDF document from the cloud to the computer
How to convert PPT to PDF format? The above is the operation process of converting PPT to PDF with the help of the PDFasset website, and the conversion can be easily completed without downloading software.