PPT is often used in our work. Whether it is a work report or a business presentation, PPT is always the best tool for people to show. However, when writing PPT, a bunch of people are troubled, and everyone is troubled by finding a suitable PPT template. Sometimes I find a suitable PPT template but it is in PDF format, what should I do? In fact, as long as you learn to convert PDF to PPT, this problem will be solved easily.
Recommend to everyone an online PDF to PPT website, and you can complete PDF to PPT in a few easy steps.
1.First open the online PDF document processing platform - www.pdfasset.com
2.Click "PDF to PPT" option, enter the PDF file upload page, and select the PDF file to be converted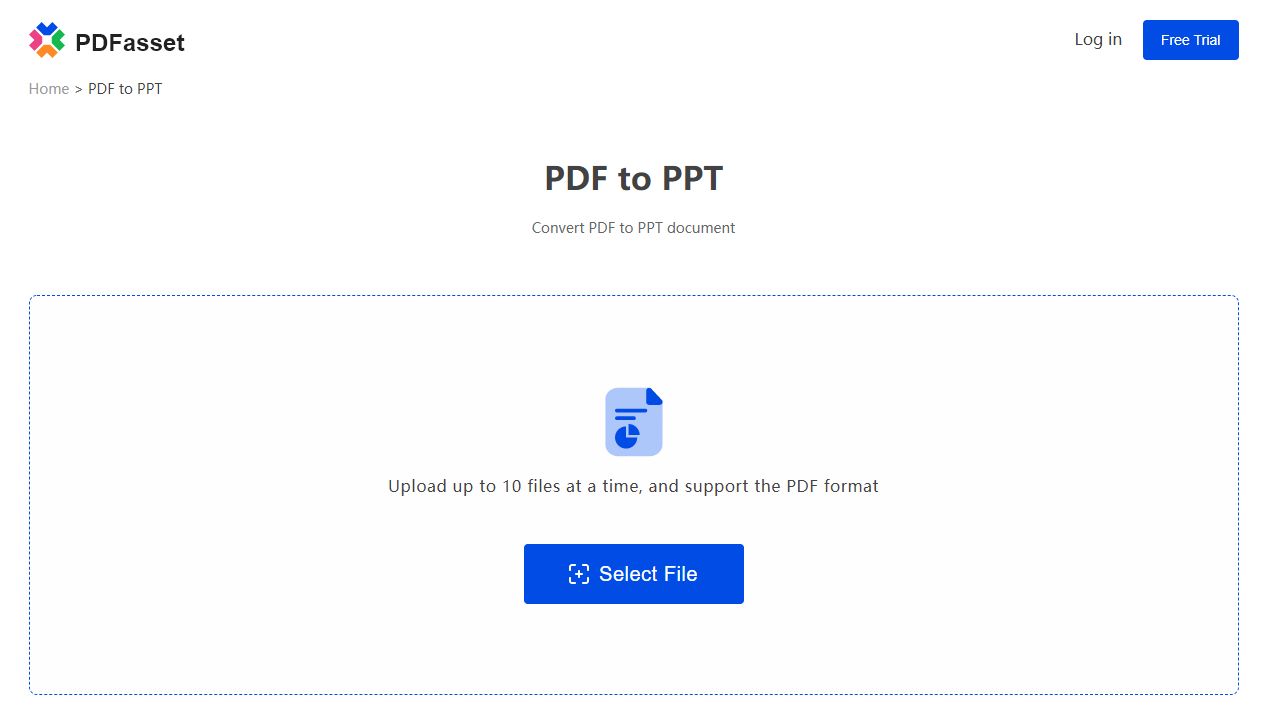 3.After the file is uploaded, click "Start Conversion" to convert PDF to PPT online
4.Finally, click "Download" to get the file after converting PDF to PPT
After learning this method, when you encounter a PPT template in PDF format, you can directly convert it and save it. Isn't it great?