Get this trick to convert Word to PDF, so that the format of your resume will not change. You must submit your resume to the interviewer when applying for a job. I will teach you some interview tips here, hoping to help you.
1.When making a resume, do not use the resume template of the recruitment APP, otherwise the big logo on the homepage of the resume will make you look unprofessional, which will greatly reduce HR's evaluation of you.
2. Work experience Adjust your work content accordingly according to the interview position, and it is better to be responsible for some projects alone.
3. After the resume is made, use the Word to PDF tool to convert it into PDF format, which is more convenient for the HR of the employer to view.
As for which Word to PDF tool can help you grab the interviewer's attention from the many resumes? Just study the tutorial below!
First of all, we have to open the PDF online conversion platform: www.pdfasset.com
Second, click the "Word to PDF" icon to upload the PDF file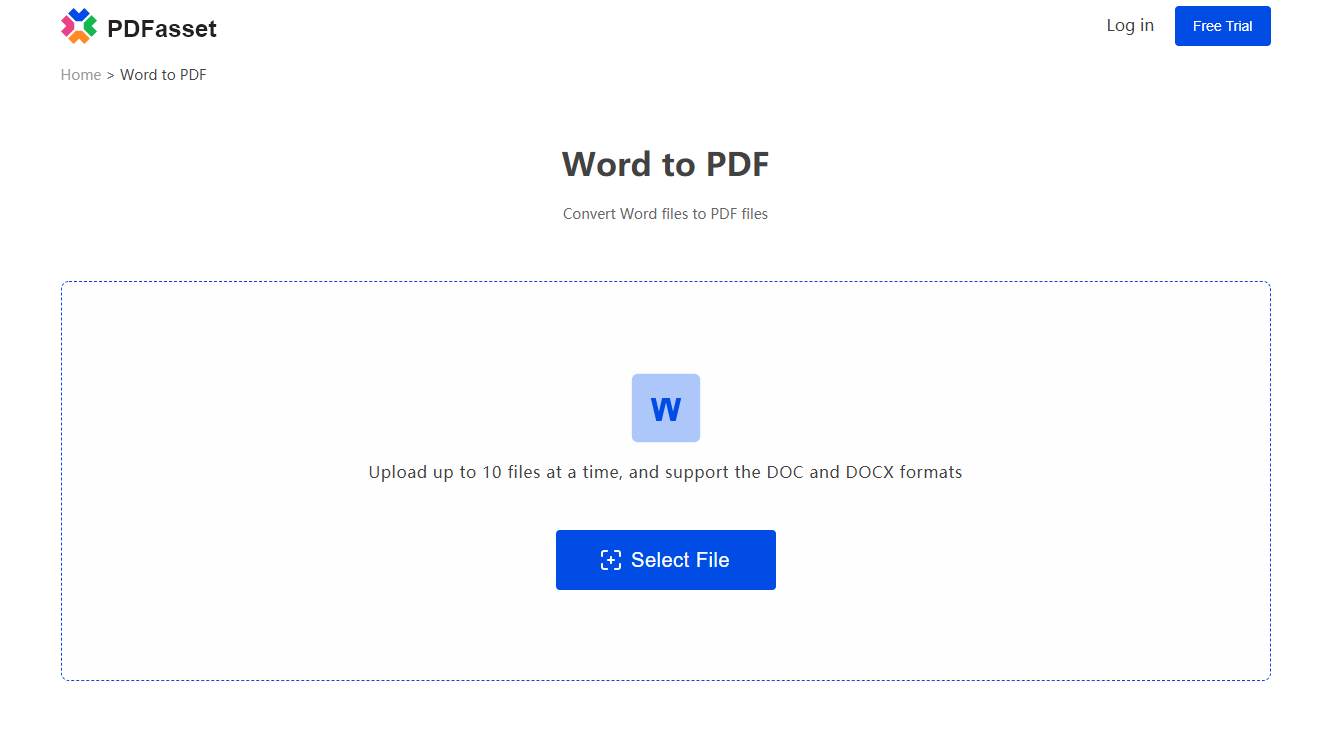 Then, click the "Start Conversion" button to complete the Word to PDF conversion operation
Finally, the file conversion is completed, and you can download it.
I hope that the above tutorial on converting Word to PDF can help you have a smooth sailing in the interview, and I hope you will have a bright future.