At work, we often need to save a document or contract prepared in word in PDF format, and then send it to the other party, so that the receiving party can print it directly, and there is no need to worry that the format of the file will be changed by the Word version. Or people modify the problem privately and change, so converting word to PDF has gradually become a must-have skill for people.
Next, the editor will teach you an equally simple method to convert Word to PDF, no need to download and install the software, just follow the editor!
Step1: Open the PDF online conversion platform: www.pdfasset.com
Step 2: Click the "Word to PDF" icon to enter the Word upload interface, and select the Word file to be converted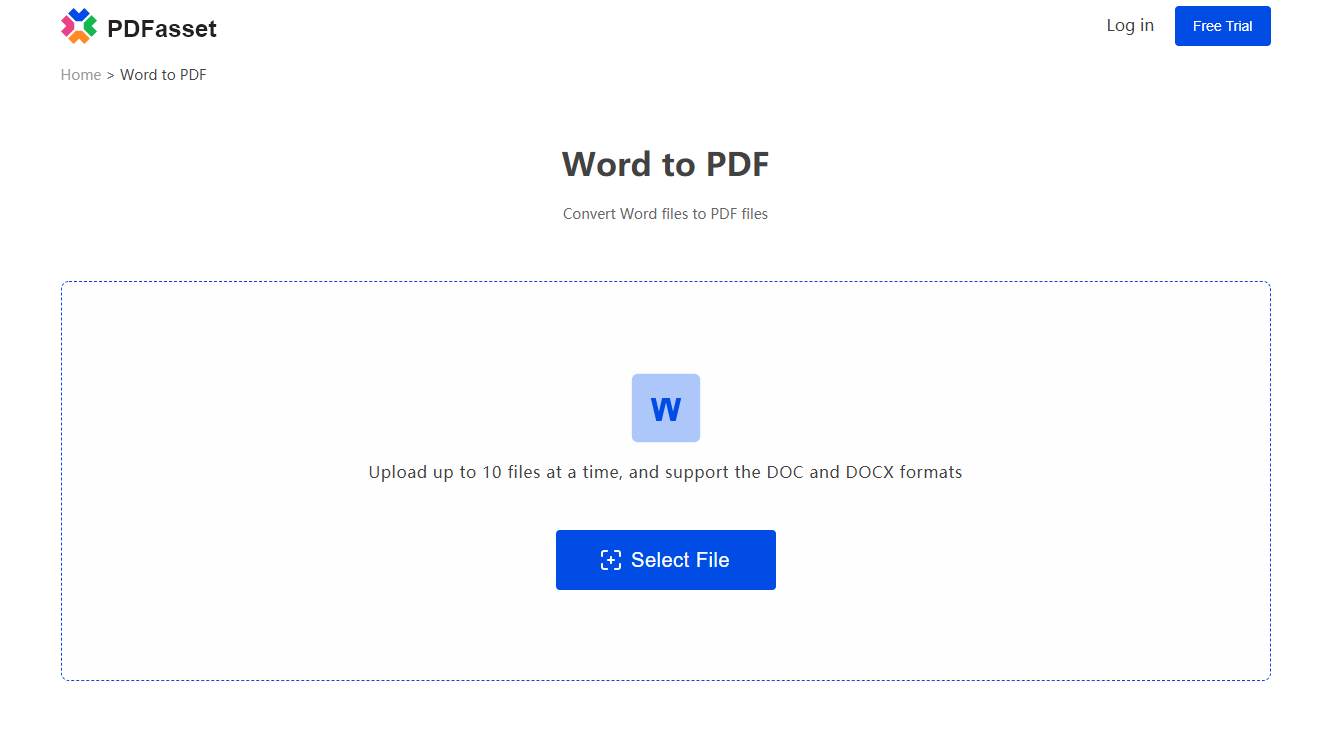 Step 3: After uploading the file, click the "Convert" button to convert Word to PDF
Step 4: After the conversion is completed, click the "Download" button to get the PDF file
The above is another simple method to convert Word to PDF. I have to say that there is another reason why I fell in love with this method because PDFasset also supports online PDF to Word, online PDF to PPT, etc. For more conversion functions, please visit Interested students click here to try it out, there is always one you need!