How to add a watermark to a PDF document online? Nowadays, the use of PDF documents is becoming more and more common, and we often convert other documents into PDF documents for transmission. Sometimes the PDF documents we made hard by ourselves are easily stolen by others. How can we protect the originality of PDF documents? We can consider adding watermarks to PDF documents, because PDF editing is difficult, so that many people who do not know how to operate PDF can be filtered out! Next, I will share with you a PDF online addition Great way to watermark.
1.First, we can search www.pdfasset.com in the browser, find the navigation bar at the top of the page after entering the website, and click [Watermark PDF]
2.On the new page, click the [Select File] button in the middle, and then find the location of the document on the pop-up page, click to select it, and then click the [Open] button to upload the PDF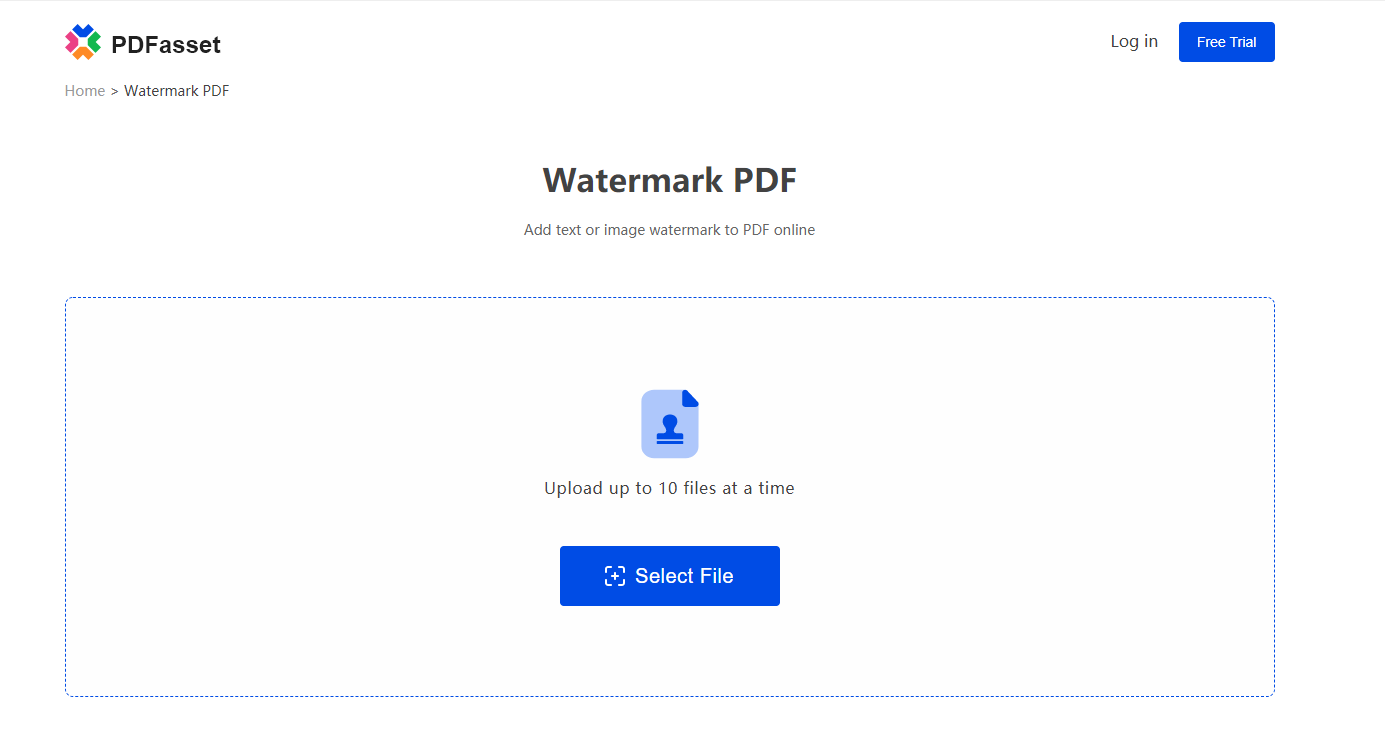 3.After the document is uploaded, set the watermark, you can choose text watermark or image watermark. Select the text watermark to set the text content, font size, color and transparency, etc., select the image watermark to upload the image file, select the rotation angle and transparency, etc. After a series of settings are completed, click [Start Now], and click [Download] after the document watermark is added.
How to add watermark to PDF online? The above is how to add a watermark to a PDF document with the help of the PDFasset online platform, let's learn it now!