How to add a watermark to a PDF document? We often make electronic documents in PDF format in our daily office. When it comes to documents that are sent or announced to the outside world, we usually add watermarks to the documents, which can not only allow others to arbitrarily steal the document information, but also add a watermark to the document. Can increase brand exposure. Generally speaking, we will choose PDF documents for external sending, so how to add watermarks to PDF documents? You can solve this problem by adding watermarks online.
1.First, we can search www.pdfasset.com in the browser, find the navigation bar at the top of the page after entering the website, and click [Watermark PDF]
2.On the new page, click the [Select File] button in the middle, and then find the location of the document on the pop-up page, click to select it, and then click the [Open] button to upload the PDF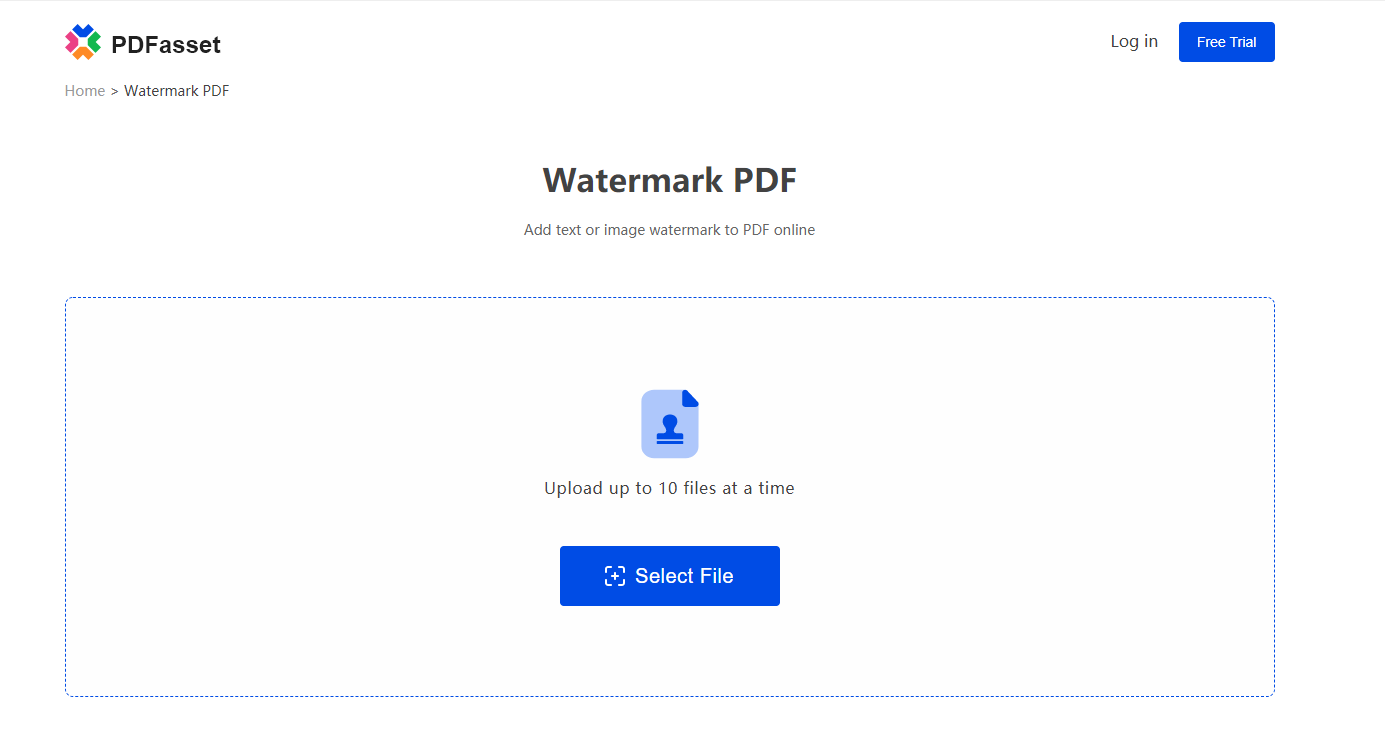 3.After the document is uploaded, set the watermark, you can choose text watermark or image watermark. Select the text watermark to set the text content, font size, color and transparency, etc., select the image watermark to upload the image file, select the rotation angle and transparency, etc. After a series of settings are completed, click [Start Now], and click [Download] after the document watermark is added.
How to add watermark to PDF ? The above is how to add a watermark to a PDF file. It's very simple, isn't it?