How to add a watermark to a PDF document? In the workplace, many people usually convert documents such as Word and PPT into PDF to prevent the fruits of labor from being arbitrarily stolen. Therefore, many people will add watermarks to some of their more important PDF files. , In order to protect the integrity of the PDF file, it also protects its original copyright. So how to add watermark to PDF ? Is there an easy way to add a watermark to a PDF? Today, I will share with you a method to add a watermark online.
1.Open the website www.pdfasset.com in the browser, and after entering the home page, click [ Watermark PDF] under the [Document Processing] column in the navigation bar [All Tools]
2.Click [Select File] in the new page, find the PDF document that needs to be watermarked in the folder, select it and click [Open] to upload the document to the webpage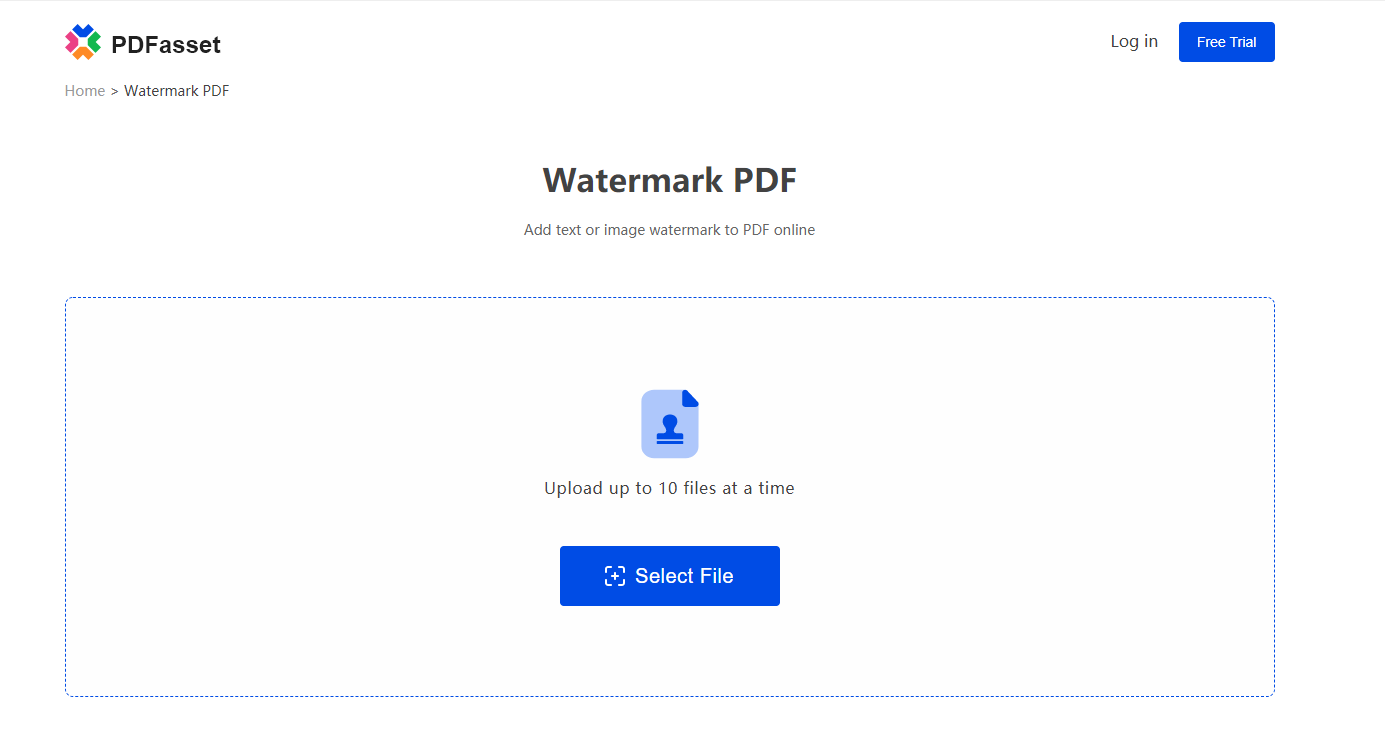 3.After the document is uploaded successfully, you can select the watermark type (such as text or image), and then set the corresponding watermark properties according to different types of watermarks. After completing a series of settings, click [Start Now], wait for the end of adding the watermark, and then download the document Just save it
How to add watermark to PDF document? The above is the method of adding a watermark to a PDF document using the PDF online processing platform. You can practice several times by yourself.