No one wants their works to be used by others. The best solution is to add a layer of watermark to PDF documents. So how to add watermark to large batches of PDFs? In fact, the operation is very simple, you only need a few steps to use the relevant software to easily get it, let's take a look at how to batch PDF watermark!
Step 1: Open the online PDF editing and conversion platform: www.pdfasset.com
Step 2: Click the " Watermark PDF" icon to enter the document upload page, upload the document that needs to be watermarked in PDF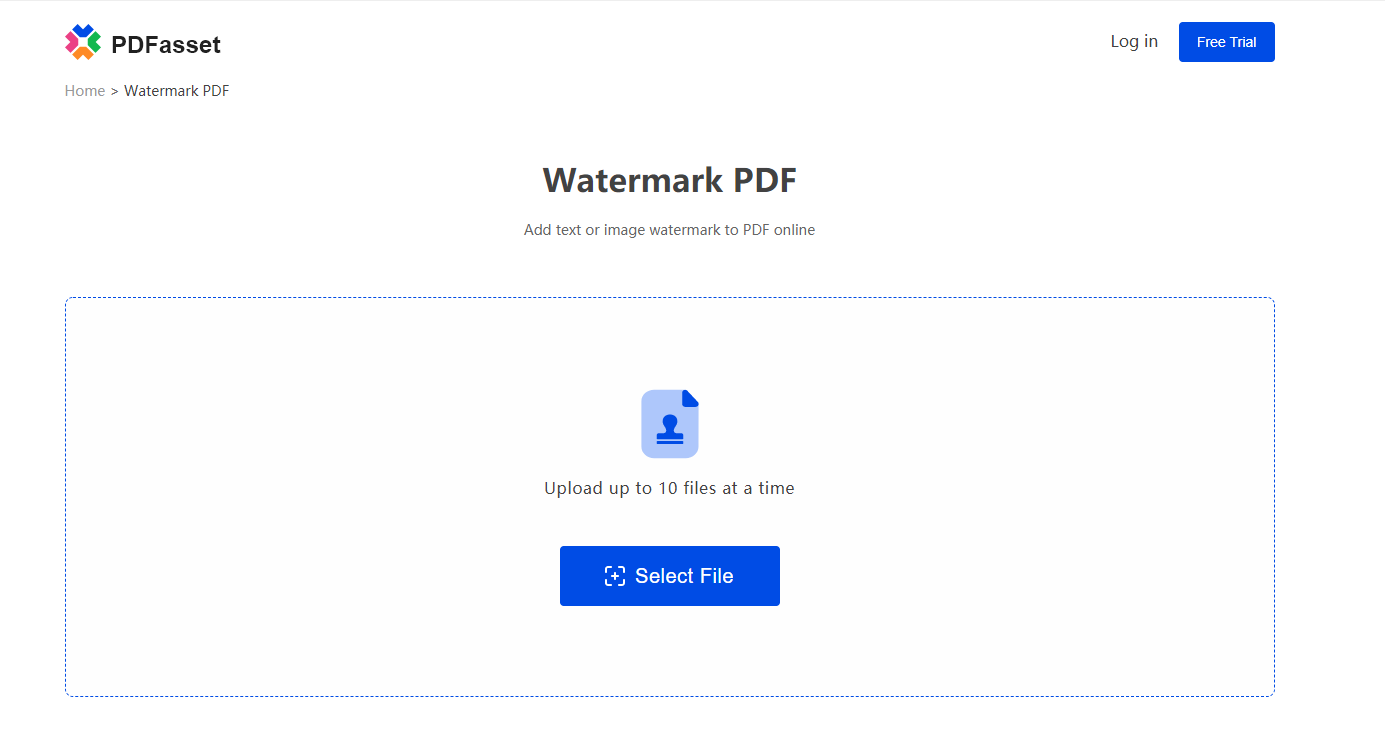 Step 3: Set the type of adding watermark, click "Start Now" to complete the batch PDF watermarking operation
Step 4: Click the "Download" button to get the watermarked document
This batch PDF watermarking operation is introduced here. Have you learned it?