When it comes to converting PPT to PDF, you must be wondering, PPT can be used not only for presentation but also for editing and modification, so why convert PPT to PDF? Some people may not pay much attention to the security feature of PDF. It is precisely because of its uneditable reason that PDF files are more secure and reliable than other document formats! Anyone who has used office knows that it can directly convert your PPT to PDF, but is there no other way besides this method?
Of course not, today I share an equally simple method to convert PPT to PDF, don't miss it!
First, we open the PDF online conversion platform - www.pdfasset.com
Then, click the "PPT to PDF" icon to enter the document upload page, and add the PPT to be converted into the conversion window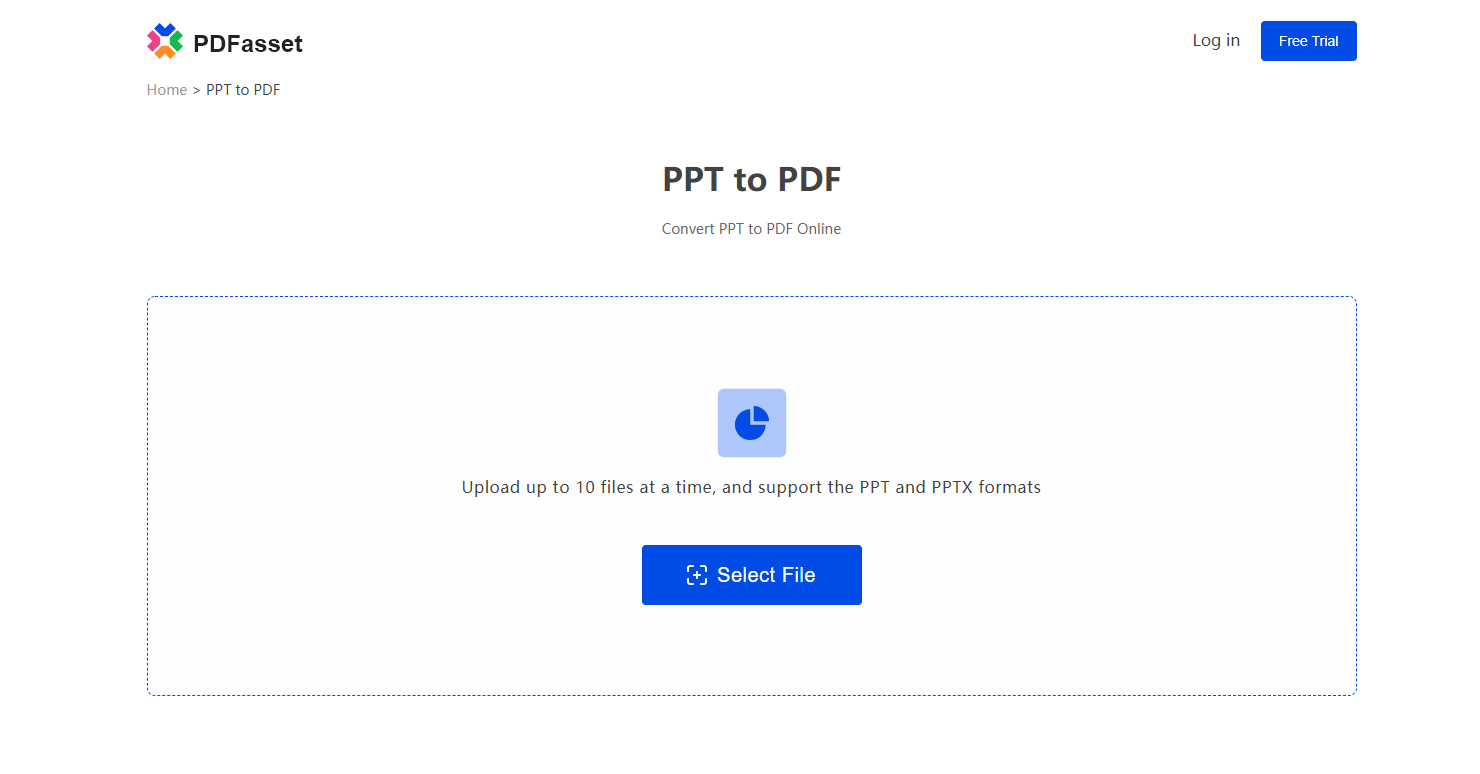 Then, click the "Convert" button to convert PPT to PDF
Finally, when the conversion is successful, click the "Download" button to get the converted document
Just the above four simple steps, you can convert PPT to PDF, isn't it easy? Collect it now!