In the workplace, it is not easy to make a high-end and beautiful PPT. In addition to mastering various operating skills in PPT, you must also be good at using ready-made PPT templates. For the use of PPT templates, in addition to searching on the Internet, you have to rely on skills, because some PPT templates are converted into PDF format by the creators, and it is not easy to use them. At this time, you need the following online PDF to PPT skills , you can directly convert PDF into editable PDF, which is very convenient.
Step 1: Open the online PDF document processing platform - www.pdfasset.com
Step 2: Click "PDF to PPT" option, enter the PDF file upload page, and select the PDF file to be converted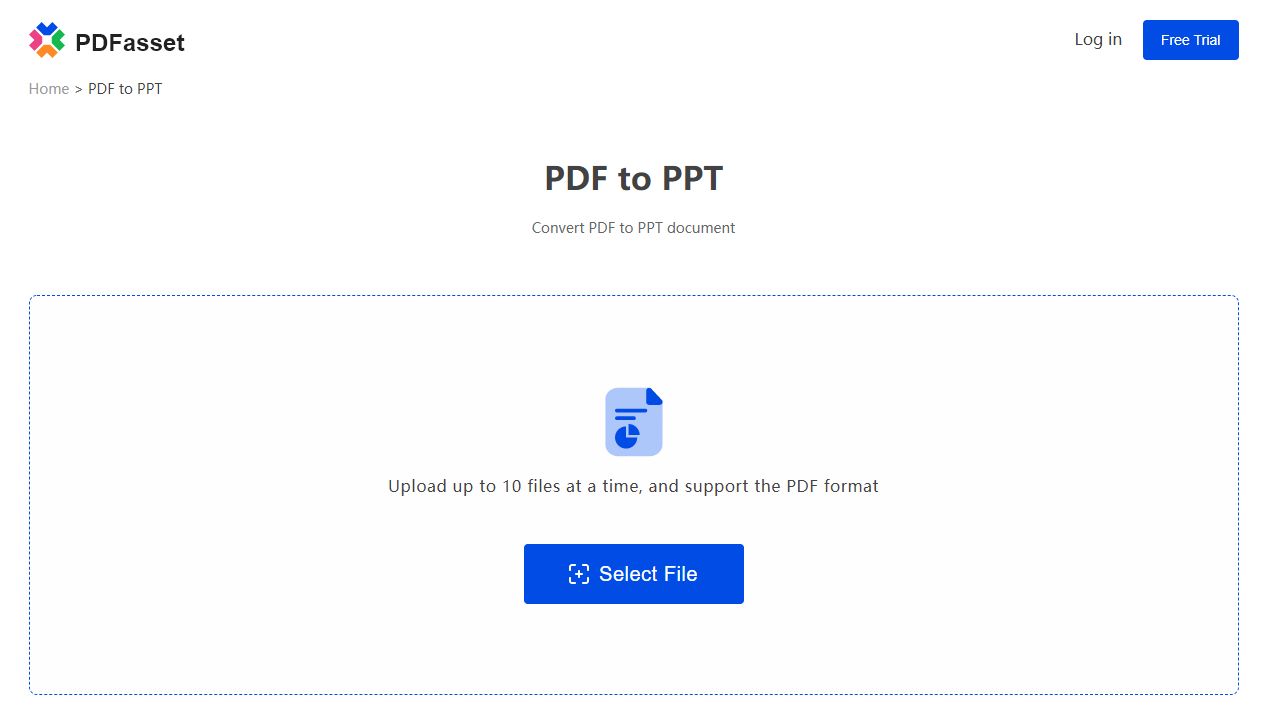 Step 3: After the file upload is complete, click "Start Conversion" to complete the online PDF to PPT conversion
Step 4: Click "Download" to get the online PDF to PPT
Master these 4 steps, the PPT template in PDF format can also be used for you, and you are one step closer to the PPT master!