In daily work, I always need to do PPT. I often search for various materials online. I searched hard for a long time on the Internet, but most of them are in PDF format, which cannot be edited and modified. My heart is really broken. How to convert PDF to PPT ? After reading this article, you will look back and see that all problems are small cases.
If you want to convert PDF to PPT, you need to use a special converter or go to a third-party PDF online conversion platform for processing. Today, the editor will introduce the method of online PDF to PPT conversion. It does not need to download and install software, which is very convenient and fast.
Let's take a look with the editor: How to convert online PDF to PPT
1.Open PDF online conversion: www.pdfasset.com
2.Click the "PDF to PPT" icon to enter the PDF document upload page, and add the PDF document to be converted into the conversion window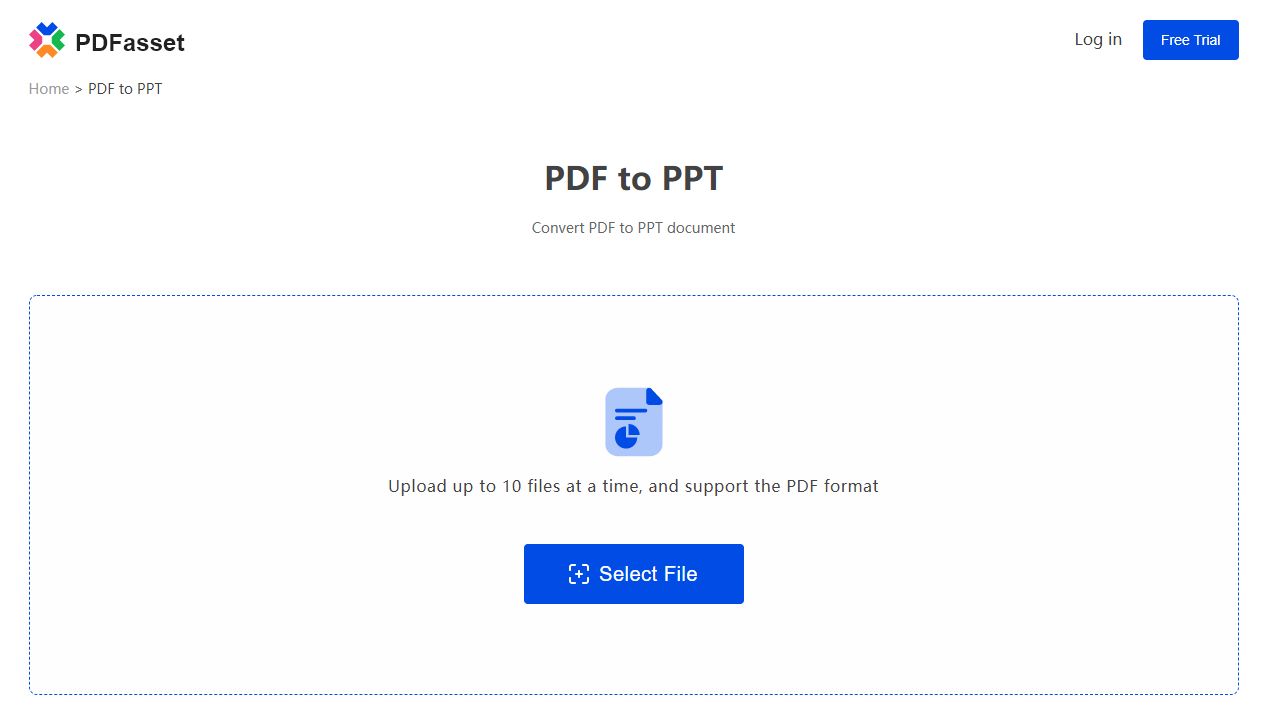 3.Click the "Start Conversion" button to convert PDF to PPT online
4.After the conversion is successful, click the "Download" button to get the converted document
The above is to use the PDF online conversion website to realize the operation of PDF to PPT. I believe that with this website, everyone can easily meet the various needs of PDF.