At work, we often carefully prepare a beautiful PPT to show our work results. In order to make the PPT more beautiful and more in line with the theme, we will find many templates on the Internet, learn from the elements and layouts, and add luster to our PPT. However, sometimes the favorite PPT template downloaded is in PDF format, which can only be viewed and cannot be copied, which is a pity. But in fact, as long as you master the following PDF to PPT skills, you will not have this trouble! Come and learn!
Step 1: Open the online PDF document processing platform - www.pdfasset.com
Step 2: Click "PDF to PPT "option, enter the PDF file upload page, and select the PDF file to be converted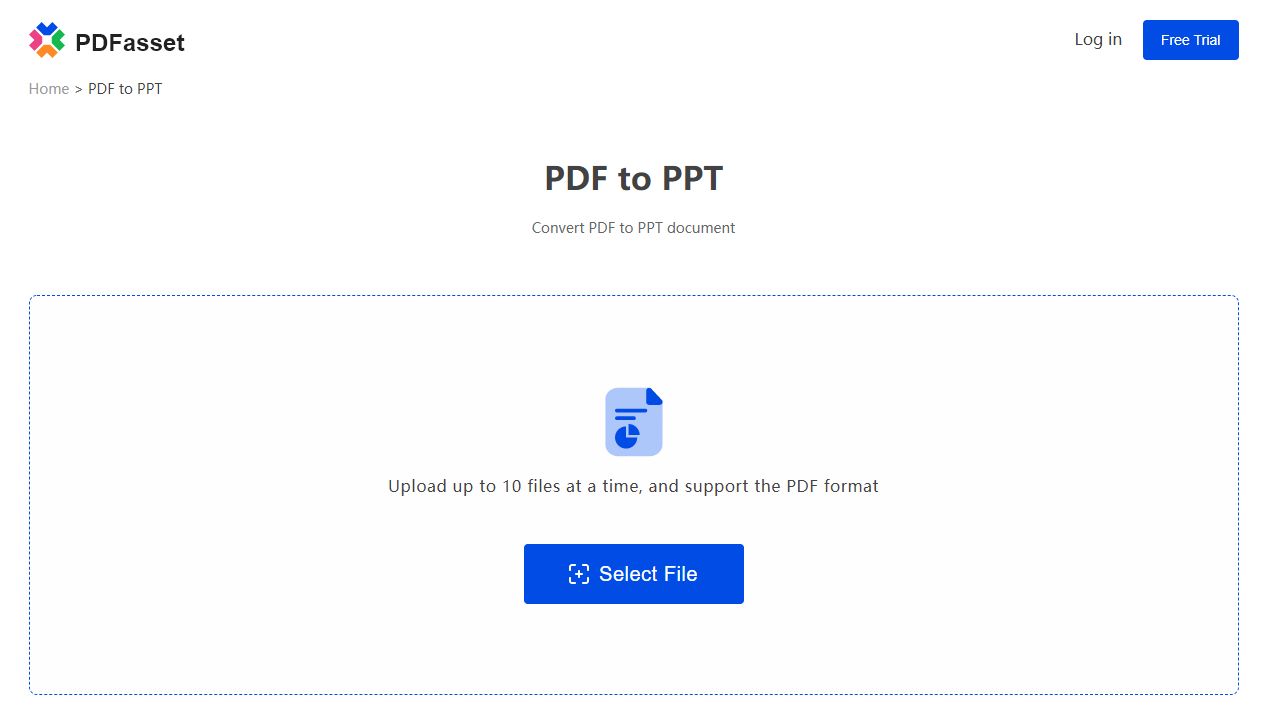 Step 3: After the file upload is complete, click "Start Conversion" to complete the conversion of PDF to PPT
Step 4: Click "Download" to get the file after converting PDF to PPT
With this method, friends can easily obtain presentation elements in PDF format and provide more material libraries for their PPT!