Graduates have been walking out of the campus one after another with longing for the future and started looking for jobs. Of course, the premise of looking for a job is to make a resume. Anyone who has submitted a resume knows that a resume is a stepping stone, and a resume is the first step for HR to get to know you in depth. Therefore, when submitting a resume, you must make your resume in front of HR. A bright! How to shine? I believe that everyone uses Word format when making resumes, but when you submit your resumes, remember to convert Word to PDF online, because PDF rendering is far better than Word, and can bring good HR Read the feeling! How to convert Word to PDF online? I believe that everyone in the workplace has a set of methods of their own, and maybe some people use converters to achieve it! But you know what? The editor has a method here, you can easily convert Word to PDF online without downloading and installing software. If you want to know, then follow the editor down!
The first step is to open the PDF online conversion platform: www.pdfasset.com
Step 2: Click the "Word to PDF" icon to enter the Word upload interface and select the Word file to be converted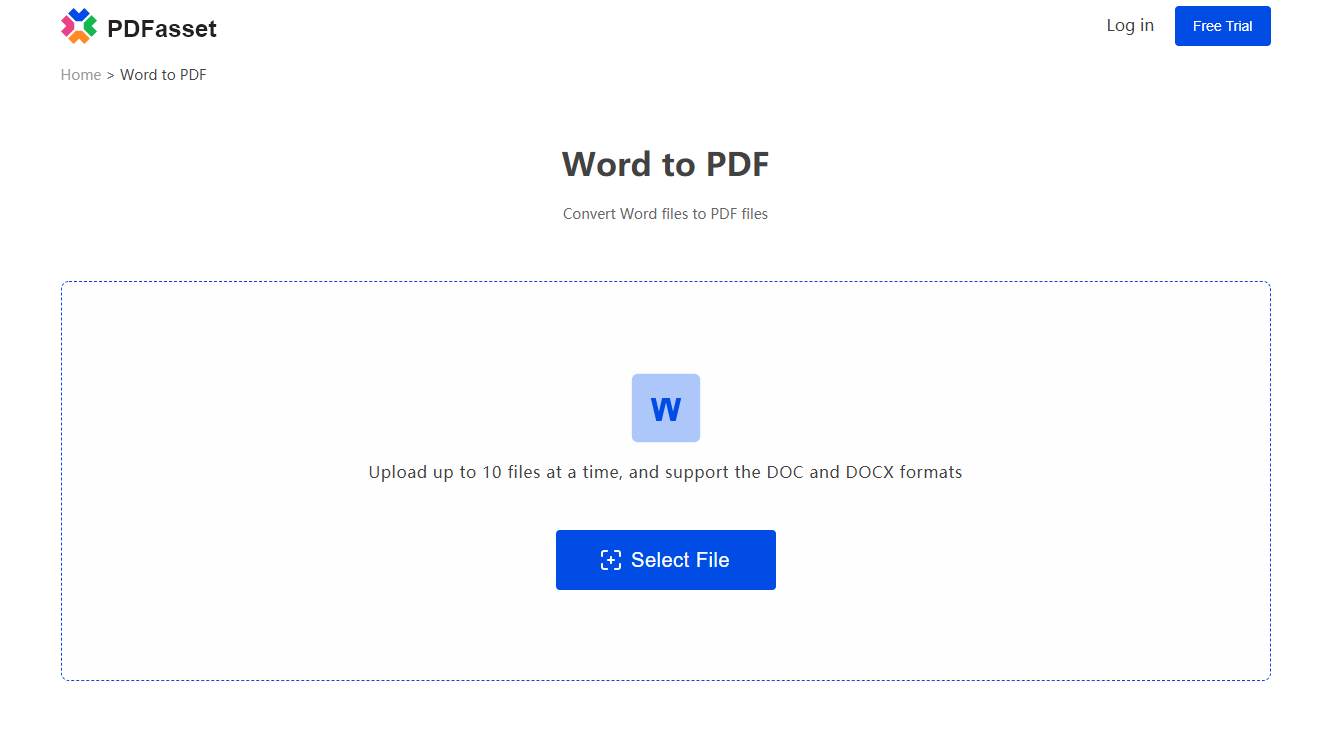 Step 3: After uploading the file, click "Convert" to convert Word to PDF online
Step 4: After the conversion is completed, click "Download" to get the PDF file
The above is the online Word to PDF method shared by the editor. Is it So easy? I believe that you smart people should learn it soon! And this platform also supports online PDF to Word, online PDF merging and other functions, very comprehensive!