As we all know, PDF and WORD are the most commonly used file formats for study and work. PDF is suitable for reading, because e-books produced by PDF have the texture and reading effect of paper books, and the display size can be adjusted arbitrarily, providing readers with a personalized reading method. Word, on the other hand, can only be read under the same version, and if there are no compatible fonts, the text or typography will be wrong. At this time, people are more willing to convert WORF to PDF. So is there any way to convert WORD to PDF online?
In fact, online WORD to PDF is very simple. Do not believe? Then follow the editor to see the following operation!
Step 1:Open the PDF online conversion platform: www.pdfasset.com
Step 2: Click the "Word to PDF" icon to enter the Word upload interface and select the Word file to be converted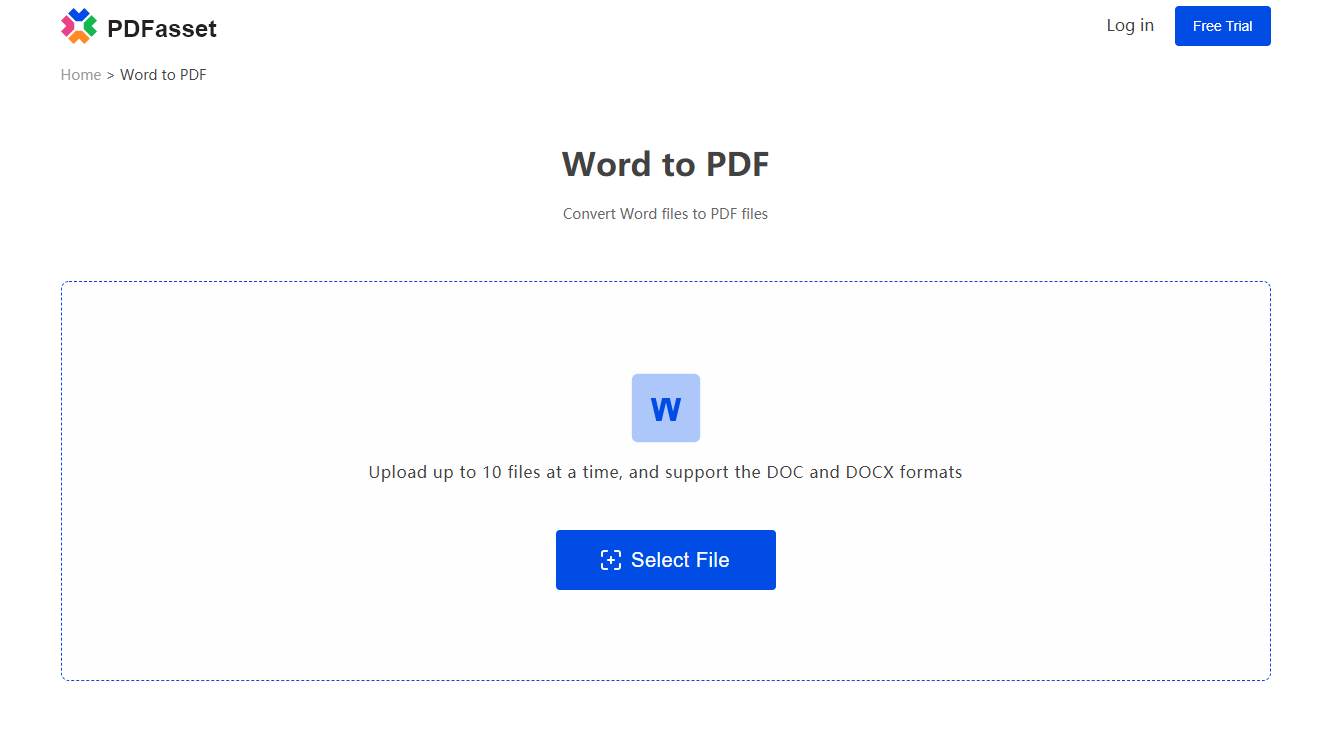 Step 3: After uploading the file, click "Convert" to convert WORD to PDF online.
Step 4: After the conversion is completed, click "Download" to get the PDF file
The above is the operation method of Word to PDF, is it really easy? You don't have to worry about reading results anymore! Try it now!