With the rapid development of the Internet, Word, Excel and PPT are far from meeting the office needs of office workers. Now everyone uses the PDF format to work together. Taking PPT as an example, online PPT to PDF is a relatively common operation, so do you know why you should convert PPT to PDF?
Reason 1: PDF is not editable, it can only be browsed and cannot be modified, so when we send it to customers or friends, if we only want them to browse, we can choose to share it in PDF format. Reason 2: The compatibility of various versions of office is not good enough, and it is difficult to guarantee that there will be no situation where your PPT cannot be opened on other people's computers, and saving it in PDF format can avoid this problem. Reason three: PDF files can be read and browsed on electronic devices such as mobile phones and iPads, which is more convenient than PPT. There are so many reasons that I won't go into detail.
Next, what needs to explain in detail is how to convert PPT to PDF online. In addition to what everyone knows, save as PDF directly in office, there is another way to easily convert PPT to PDF online without installing and downloading software. Okay, Let's have a look!
First, we open the PDF online conversion platform - www.pdfasset.com
Then, click the "PPT to PDF" icon to enter the document upload page, and add the PPT to be converted into the conversion window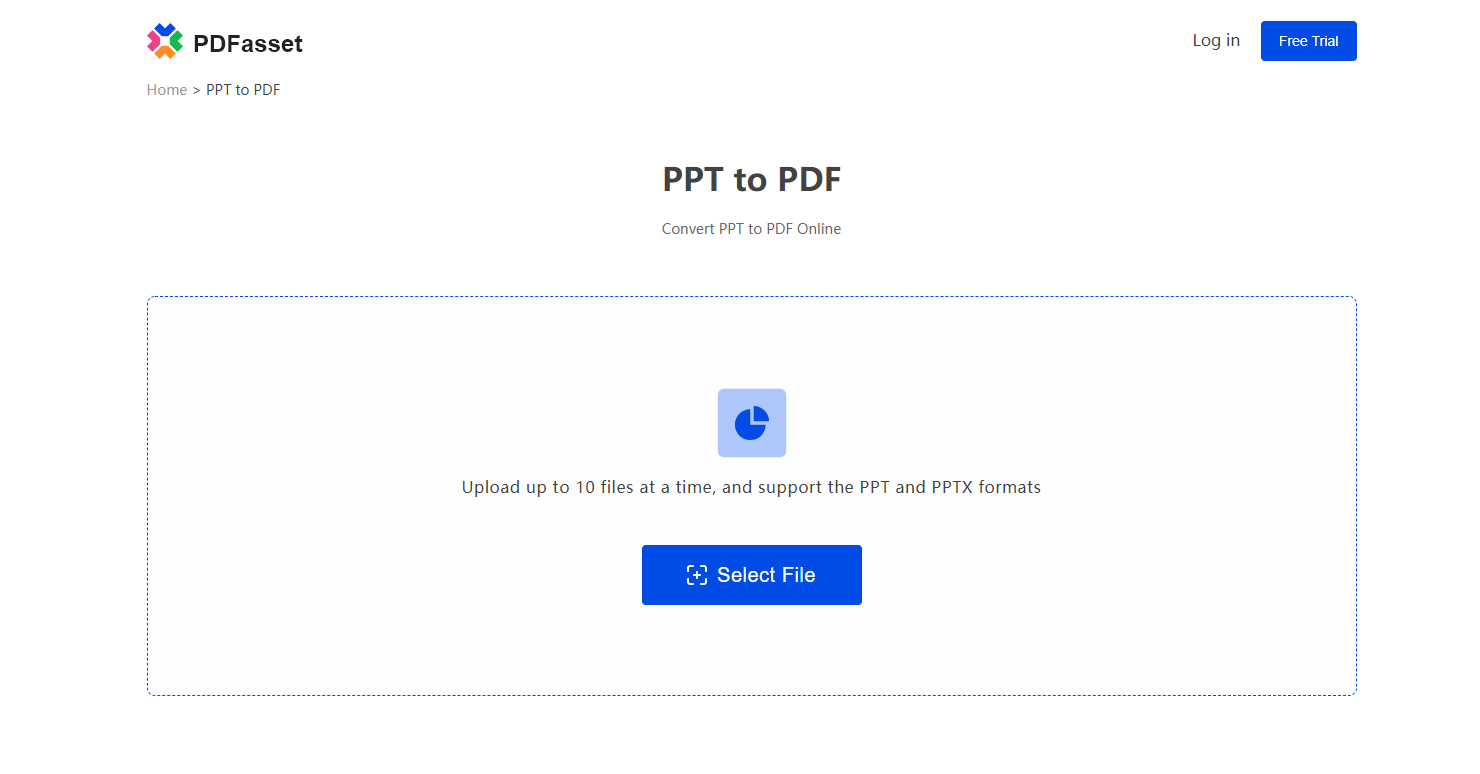 Then, click the "Start Conversion" button to convert PPT to PDF online;
Finally, when the conversion is successful, click the "Download" button to get the converted document;
The above is the method of online PPT to PDF conversion, which is easy to operate and accurate. Let's learn now!