We usually use PPT files for reports or presentations, but sometimes we go to great lengths to make beautiful PPTs. When we took it to the reporting location and opened it with another computer, we found that the format had changed a lot. Therefore, we will perform online PPT to PDF conversion in advance, and the PDF file can retain the original format, even if it is opened on other computers, there will be no problem, so how to convert PPT to PDF online?
First, we open the PDF online conversion platform - www.pdfasset.com
Then, click the "PPT to PDF" icon to enter the document upload page, and add the PPT you want to convert to the conversion window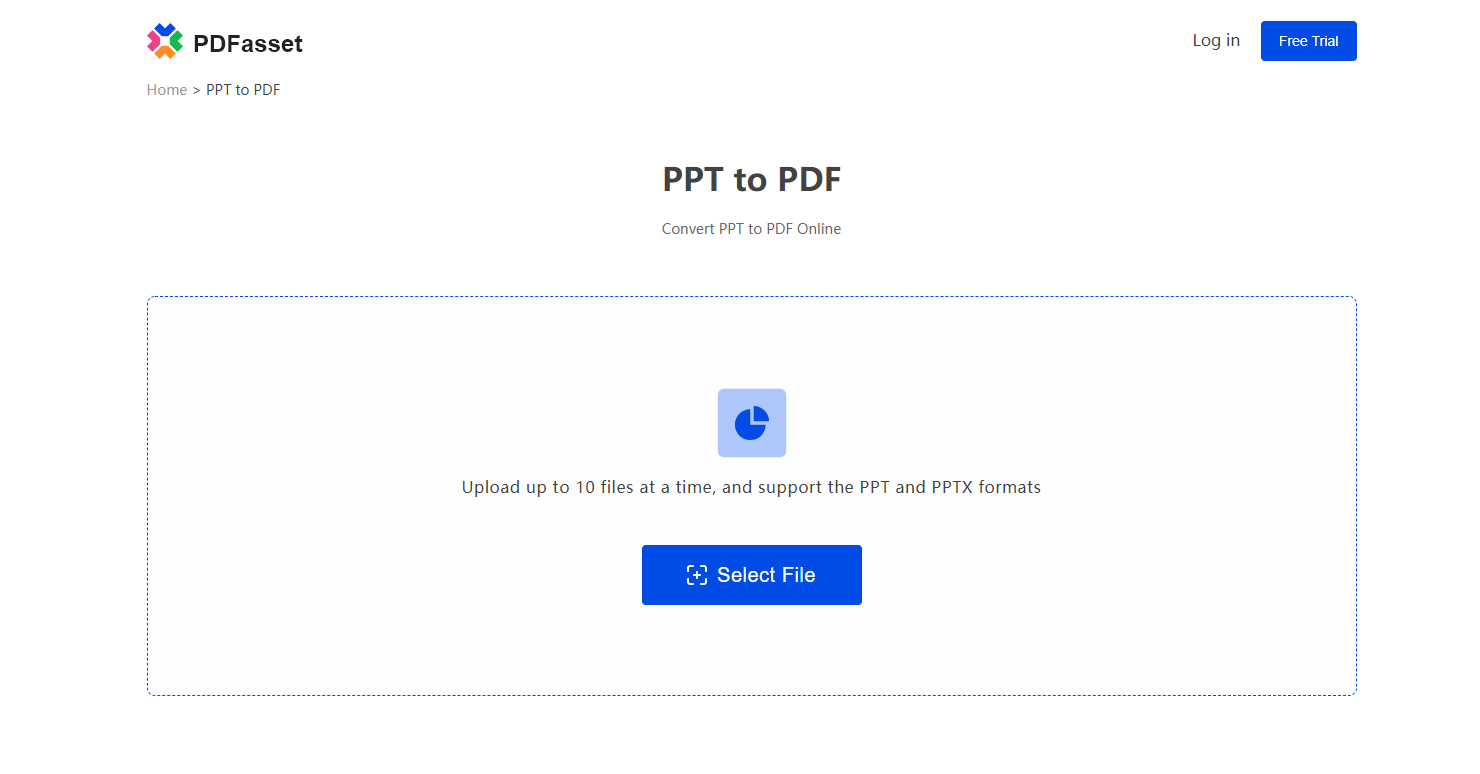 Then, click the "Start Conversion" button to convert PPT to PDF online
Finally, after the conversion is successful, click the "Download" button to get the converted file
There are only four steps to convert PPT to PDF online. No need to download and install software, super convenient and efficient.