Have you encountered such a situation that you display a normal Word document on your own computer and send it to others, but it is not displayed normally on other people's computers, and there are garbled characters. What is the reason for this?
That's because some computers do not support Word documents, or only support some Word formats. In order to avoid such problems, Word is usually converted into PDF format. Let me introduce how to achieve this.
1.Open the website online PDF conversion platform - www.pdfasset.com
2.Click the "Word to PDF" function to enter the Word upload interface and upload the Word to be converted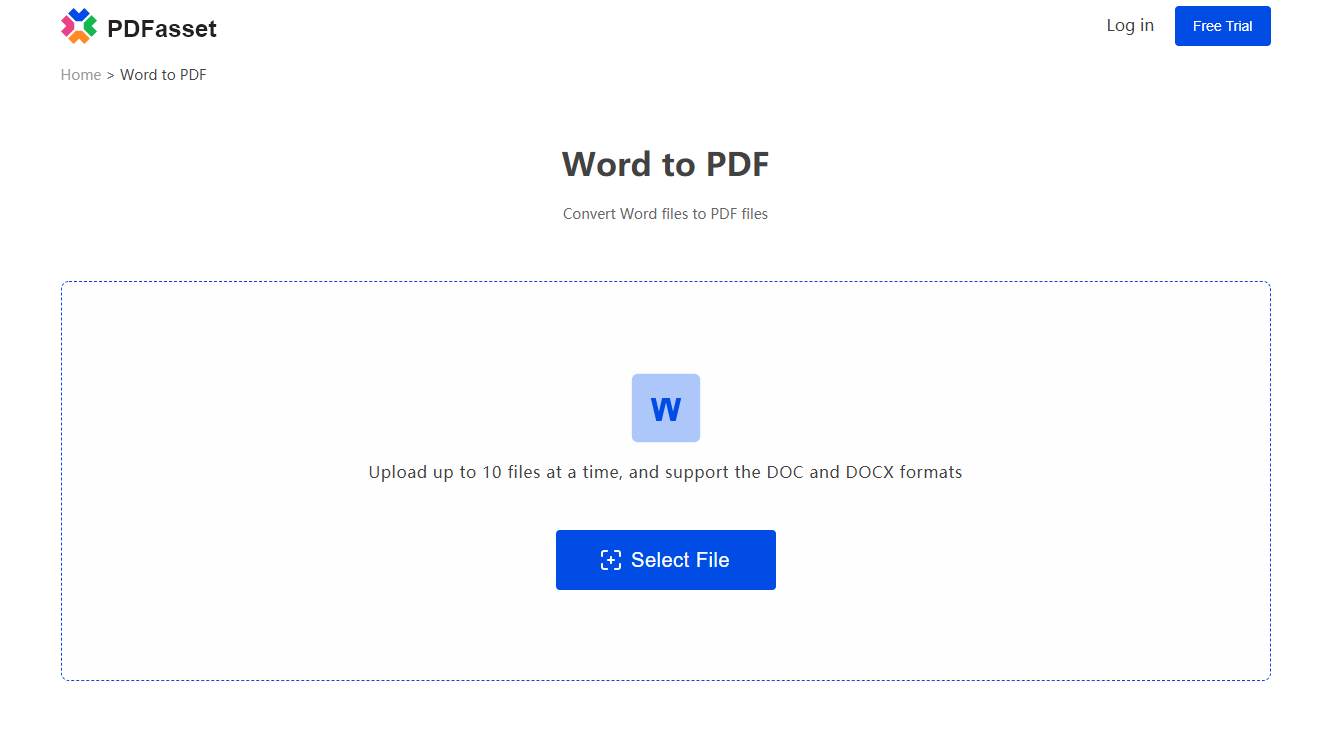 3.After the file is uploaded, click "Convert" to convert Word to PDF online
4.After the conversion is complete, click "Download" to get the converted Word to PDF file
Use the above Word to PDF skills to complete the conversion operation, go and try it!