In our daily work and study, we have to deal with documents such as PDF, Word, PPT, Excel, etc. Everyone must be familiar with how to operate documents in each format. Of course, in addition to the operation of a single format, we also inevitably have to contact the conversion between formats, such as PDF to PPT, the first thing that many small partners think of is to download the converter. But in fact, the editor has a method here. You can realize the operation of PDF to PPT in four steps without installing any software. Let's learn together!
Step 1: Open the online PDF document processing platform - www.pdfasset.com
Step 2: Click "PDF to PPT "option, enter the PDF file upload page, and select the PDF file to be converted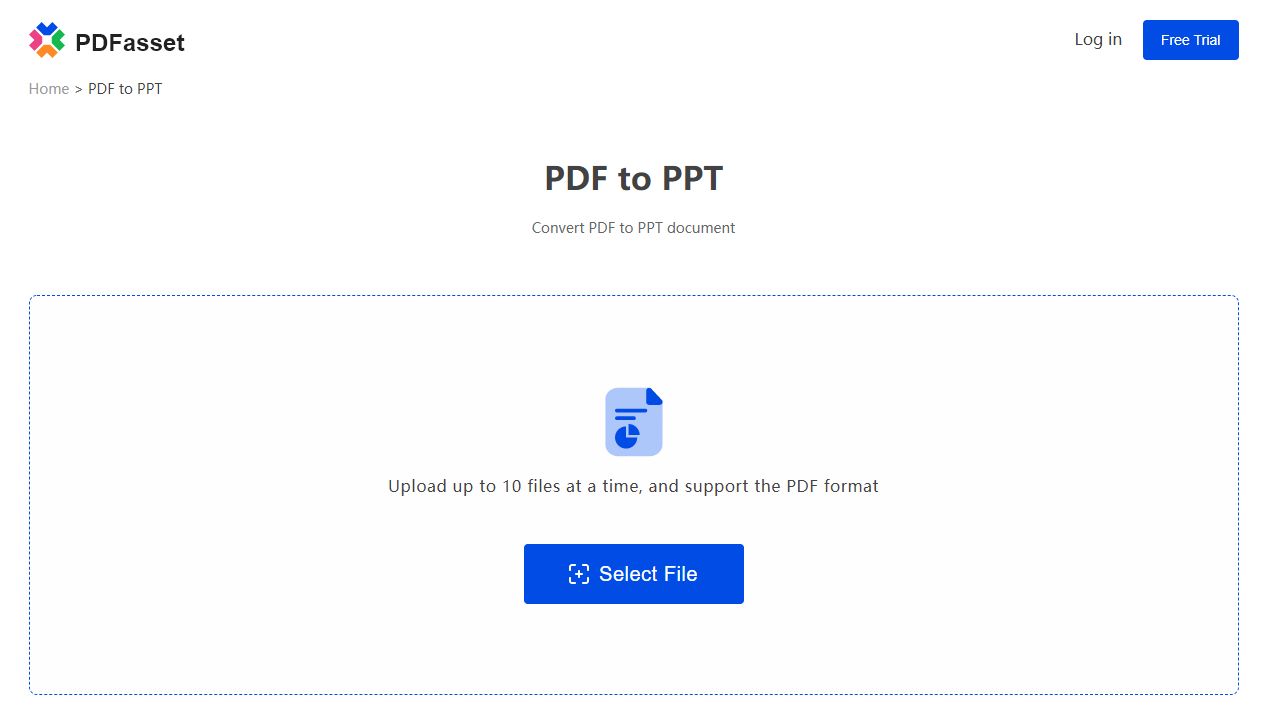 Step 3: After the file upload is complete, click "Start Conversion" to complete the conversion of PDF to PPT
Step 4: Click "Download" to get the file after converting PDF to PPT
With this online PDF conversion platform, you don't need to install any software to complete the conversion from PDF to PPT!