Because PDF has good compatibility and supports cross-platform, many people need to convert PPT to PDF, so that PPT will not make mistakes when speaking. So how to convert PPT to PDF? Do you still remember the tool I used to convert a template in PDF format into PPT in order to facilitate the production of PPT? This tool is called PDFasset. I heard that you can also convert PPT to PDF. Let's take a look.
First, we open the PDF online conversion platform - www.pdfasset.com
Then, click the "PPT to PDF" icon to enter the document upload page, and add the PPT to be converted into the conversion window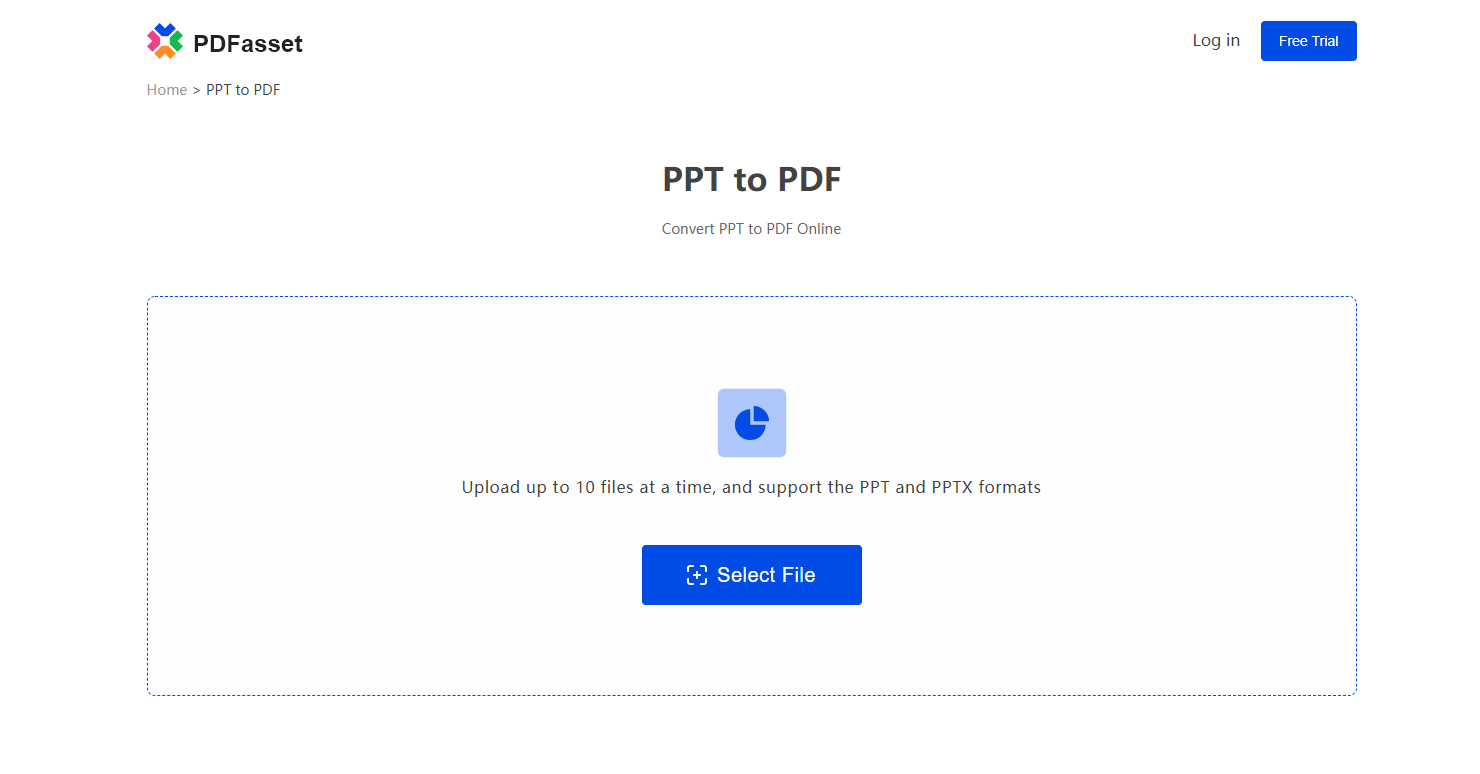 Then, click the "Start Conversion" button to convert PPT to PDF
Finally, when the conversion is successful, click the "Download" button to get the converted document
The above is all the operation of PPT to PDF! The rendering effect of PDF is better than that of PPT, and it is more suitable for giving speeches. Have you learned this operation method?