Many people on the Internet ask how to convert PDF to PPT format? Everyone knows that PDF files are not easy to be edited, so it is very troublesome to manually transport them to PPT, which is time-consuming and thankless. Then someone asked, how to convert PDF to PPT? In fact, it is very simple. I recommend a website to everyone, which can easily convert PDF to PPT.
1.Open the online PDF document processing platform - www.pdfasset.com
2.Click the "PDF to PPT" option, enter the PDF file upload page, and select the PDF file to be converted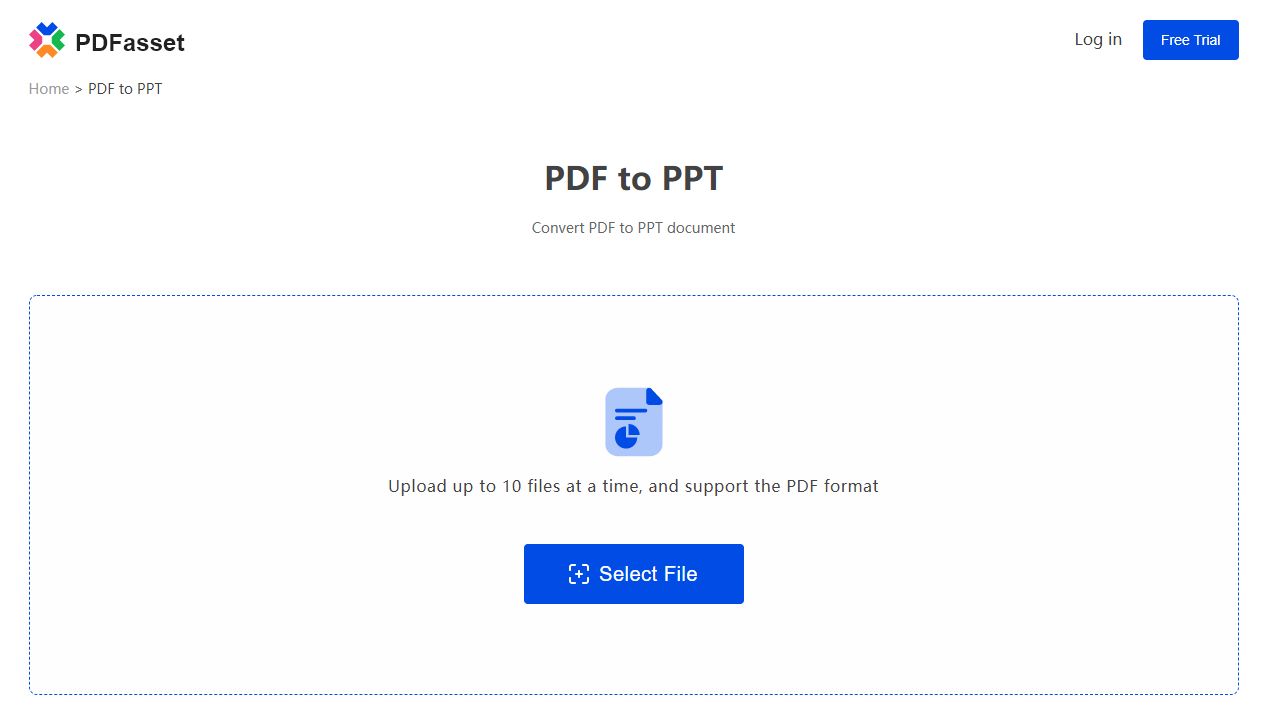 3.After the file is uploaded, click "Start Conversion" to convert PDF to PPT online
4.Finally, click "Download" to get the converted file
It's done in just a few simple steps, and it also supports batch PDF to PPT conversion. Hurry up and save it to make your work more efficient.