In daily office work, we often encounter the need to convert PDF to PPT. Today, I will teach you how to quickly convert PDF to PPT. It only takes 3 steps to learn it quickly. It is super simple. Let me go through these steps together!
1.First open the PDF online conversion platform - www.pdfasset.com
2.Click the "PDF to PPT" icon to enter the PDF document upload page, and add the image document to be converted into the window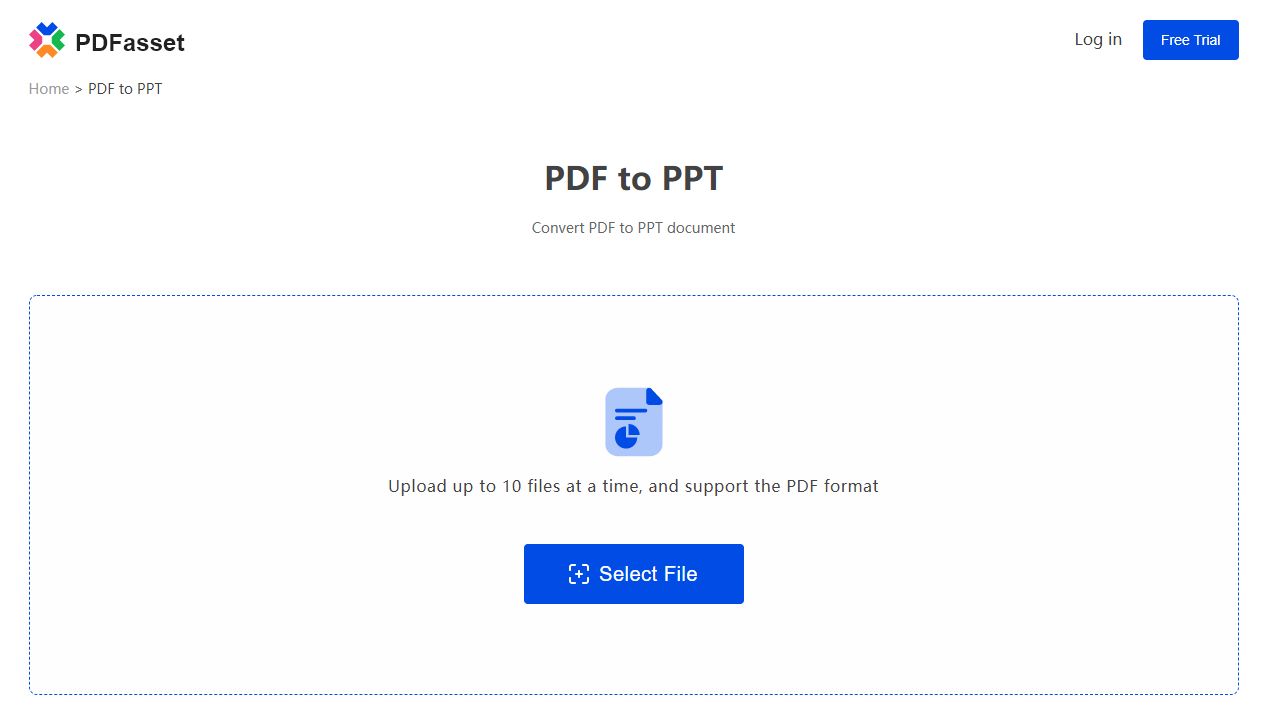 3.Click "Convert" to convert PDF to PPT
4.After the PDF document is converted successfully, click the "Download" button to get the converted document;
The steps on how to convert PDF to PPT are introduced here, don't be lazy, and quickly collect it for emergencies.