Converting PDF to PPT online is a very common requirement in the workplace. Most people have mastered it. So, do you have the fastest and correct way to convert PDF documents to PPT in batches? Friends who haven't mastered it yet, don't worry, reading this dry goods is enough!
Let's take a look at the operation steps of batch conversion of PDF documents to PPT
1.First, visit the online PDF conversion platform, www.pdfasset.com
2.Click the "PDF to PPT" icon to enter the PDF document upload page, and add the PDF document to be converted into the conversion window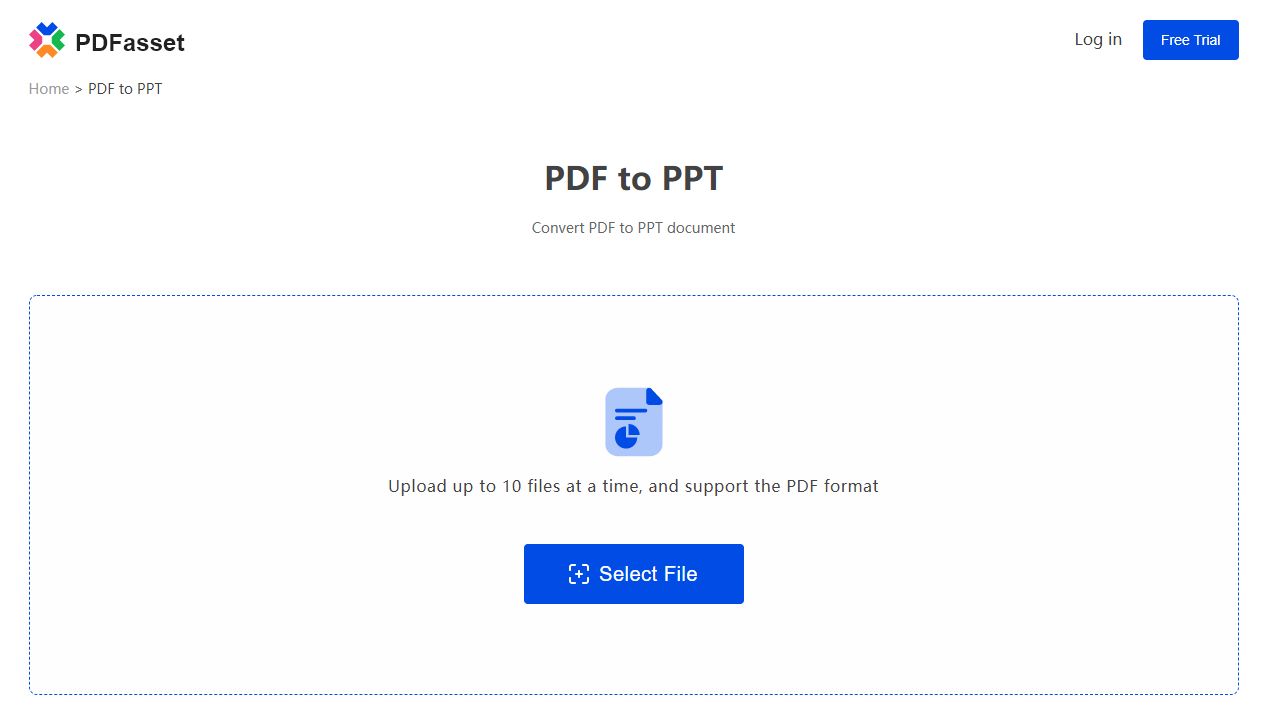 3.Click the "Start Conversion" button to convert PDF to PPT online
4.After the conversion is successful, click the "Download" button to get the converted document
This is the best way to complete batch conversion of PDF documents to PPT online. If you want to convert PDF files into other files, the same method can be easily implemented on this website.