Because I was curious about the technical principles of PDF processing, I searched for the related technologies of PDF watermarking on the Internet. As a result, many technical experts used various codes to add watermarks to PDF articles. Today I will teach you how to add watermarks to PDF online. Come check it out with me!
1.Go to the website for online PDF document processing: www.pdfasset.com
2.Click the "Watermark PDF " icon to enter the PDF document upload page, and add the PDF document that needs to be watermarked to the window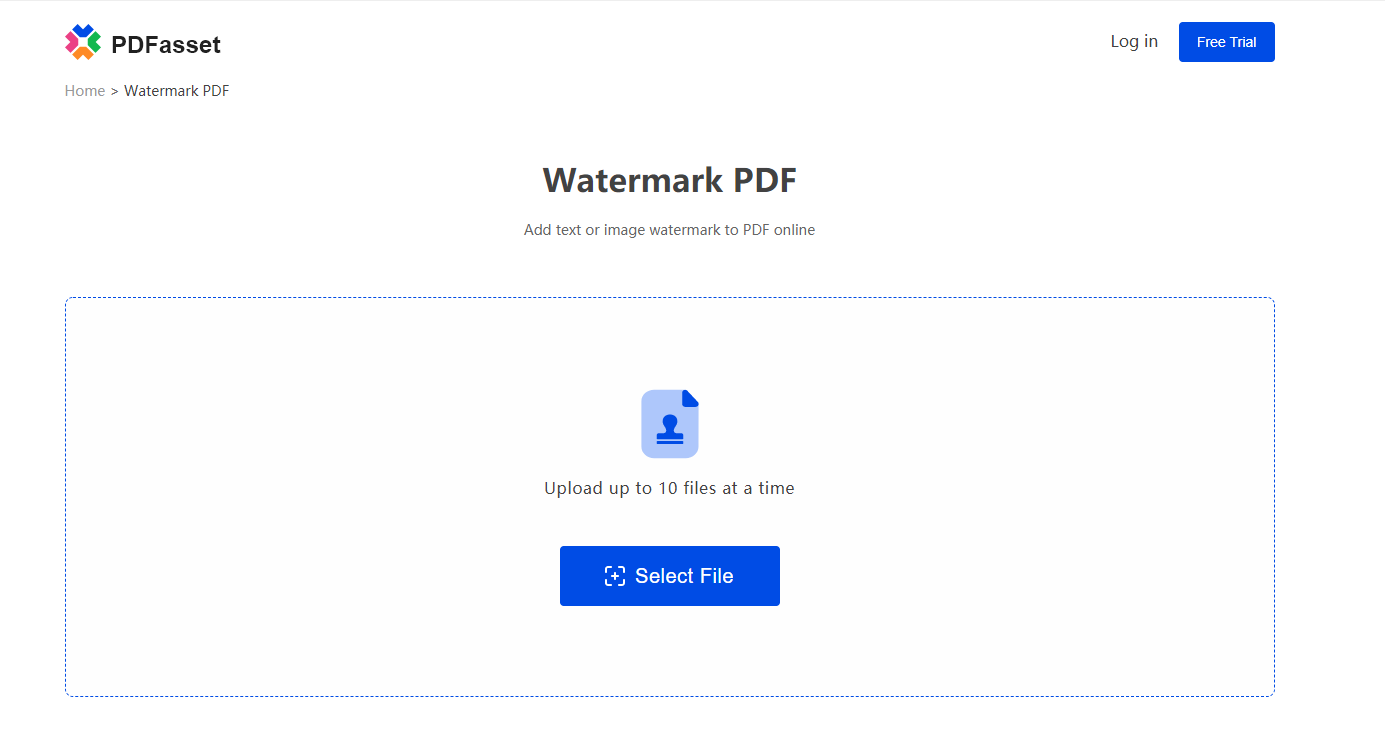 3.Add watermark text or picture, click the "Start Now" button to add watermark to PDF online
4.After adding the watermark, click the "Download" button to get the watermarked document
Just a few simple steps to complete the online PDF watermarking, hurry up and collect it!