Watermarks are one of the means by which we add personal labels to smart products such as photos and documents. Now our method of adding watermark to photos is very easy, no powerful photo processing software is needed, and it is enough to rely on the mobile app. Although it is easy to add watermarks to photos, it is not so easy to add watermarks to documents, especially to PDFs. Inexperienced friends will think that adding watermarks to PDFs must require a professional PDF editor. There is an easier way to add watermark to PDF, let's learn it together!
First, go to the online PDF document processing platform - www.pdfasset.com
Then click the "Watermark PDF" icon to enter the PDF document upload page and upload the PDF document that needs to be watermarked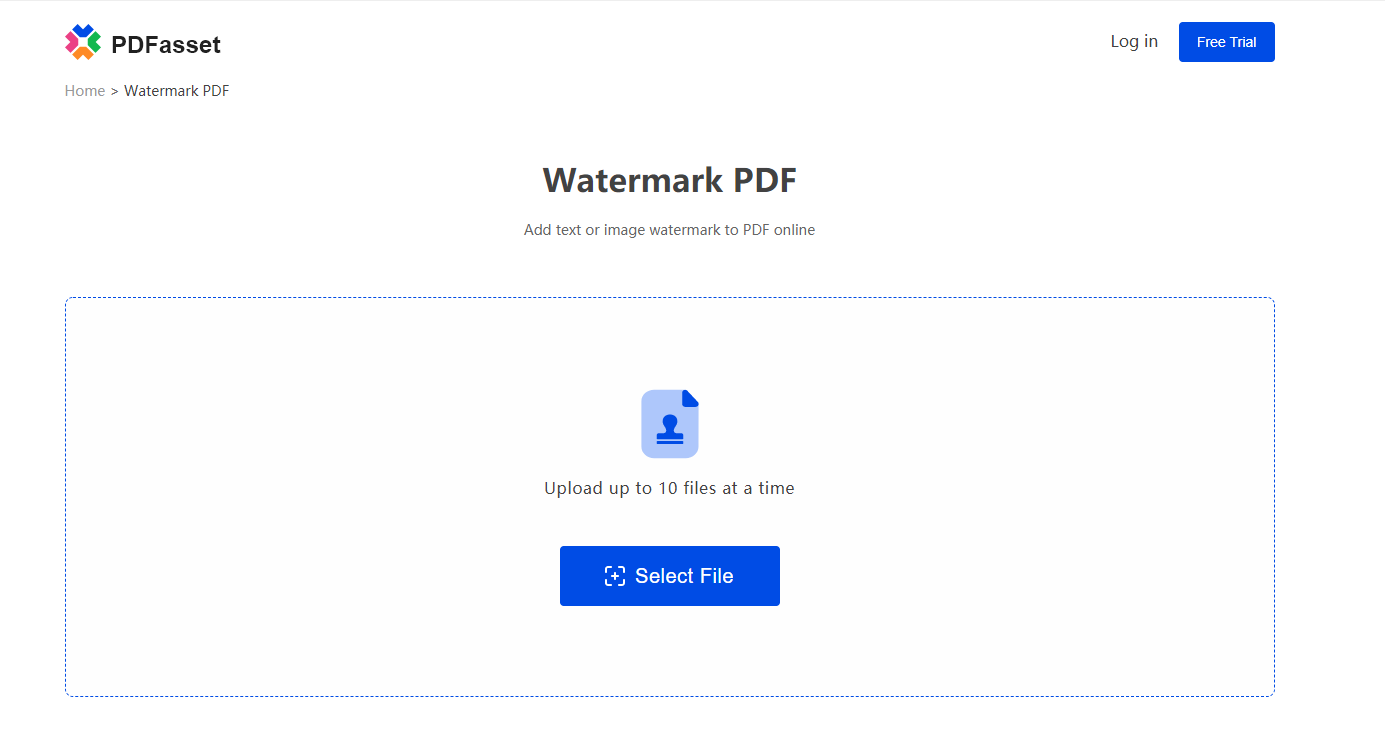 Then enter the watermark content and click the "Start Now" button to start adding watermark to PDF
After the addition is successful, click the "Download" button to get the added document
No professional software, no professional technology, just enter the watermark content, and you can add watermark to PDF with one click. Come and experience it.