The difficulty of editing PDF documents is a difficult problem for everyone in their study and work; processing PDF files is usually difficult, especially when a Boss who does not understand the characteristics of PDF suddenly sends a slideshow in PDF format, Request to modify one of the data, it will be given to him tomorrow. At this time, you plan to work overtime to arrange a PPT for him according to the original style? It is better to learn the method of online PDF to PPT with the author, and help you solve this problem easily.
1.Visit the online PDF conversion platform - www.pdfasset.com
2.Click the "PDF to PPT" icon to enter the PDF document upload page, and add the PDF document to be converted into the conversion window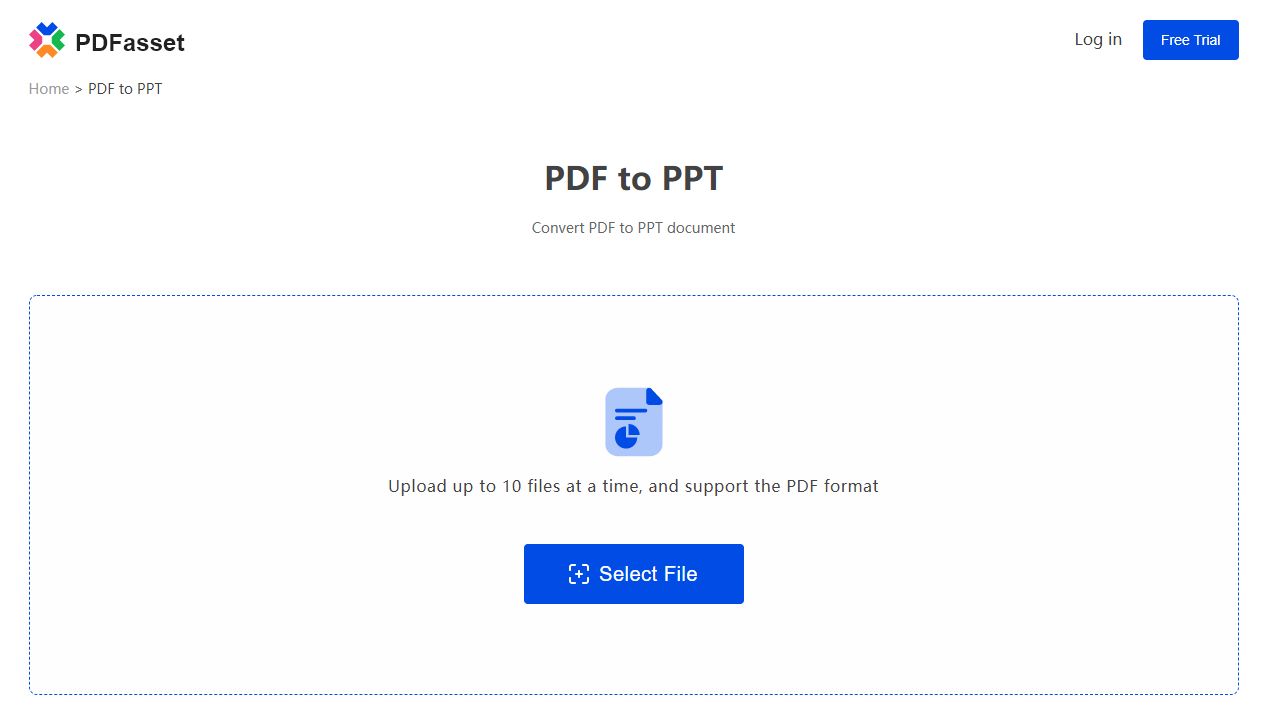 3.Click the "Start Conversion" button to convert PDF to PPT online
4.After the conversion is successful, click the "Download" button to get the converted document
It only takes four steps to complete the online PDF to PPT operation. Isn't it very simple? In fact, you can bookmark this online PDF conversion platform, and all operations related to PDF format conversion can be completed here!