With the increase of PDF usage, PDF conversion has become a common problem in our daily work, and mastering PDF online conversion has also become a necessary skill! The more common one is to convert PDF to PPT. If you don't know how to convert it, please read this!
The operation steps are very simple.
1.Open pdf online conversion www.pdfasset.com
2.Click the "PDF to PPT" icon to enter the PDF document upload page, and add the PDF document to be converted into the conversion window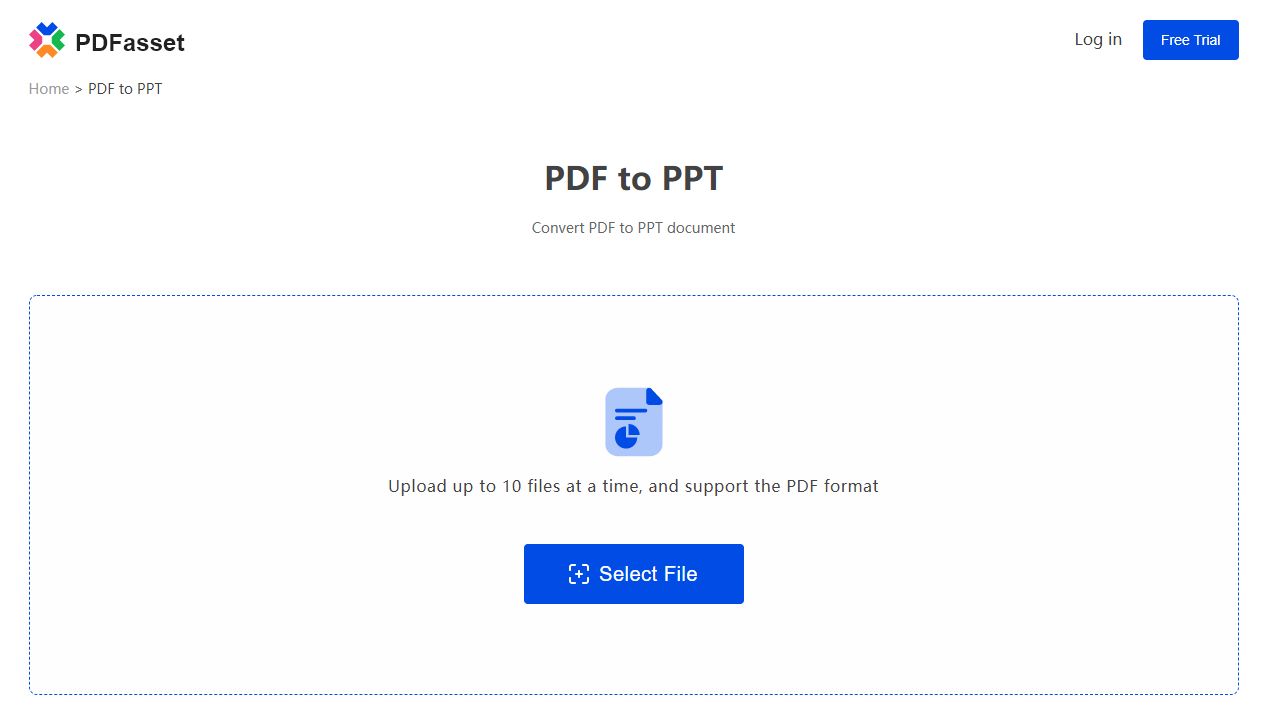 3.Click the "Start Conversion" button to convert PDF to PPT online
4.After the conversion is successful, click the "Download" button to get the converted document
Learn quickly! More pdf online conversion skills, welcome to browse other tutorials!