Say goodbye to the campus and step into the society. The challenging workplace that is about to face is full of new opportunities. Only by mastering the necessary skills can you achieve more with half the effort in the workplace! Today, I will teach you the necessary skills for a newcomer in the workplace, so that you can win at the starting line - how to quickly convert pdf to ppt!
1.First open the browser to visit the pdf online conversion website - www.pdfasset.com
2.Click the "PDF to PPT" icon to enter the PDF document upload page, and add the PDF document to be converted into the conversion window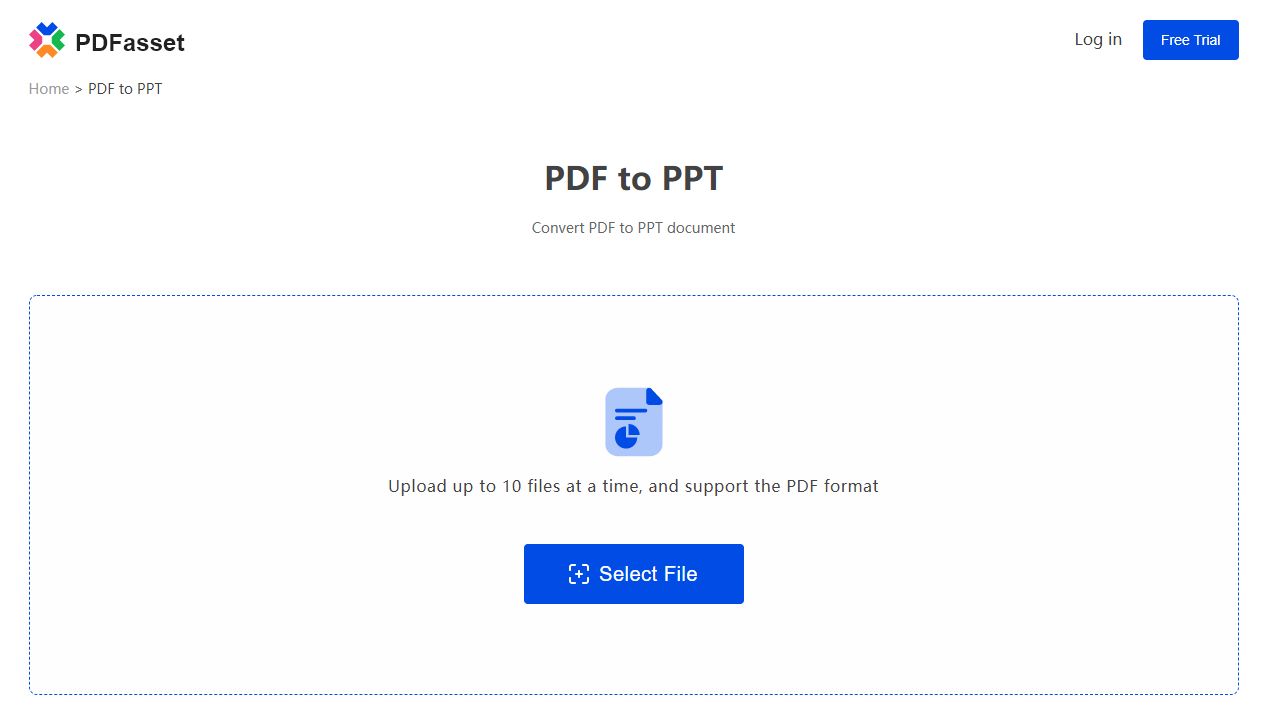 3.Click the "Start Conversion" button to convert PDF to PPT online
4.After the conversion is successful, click the "Download" button to get the converted document
The above is the operation method of using PDFasset to convert PDF to PPT. When you need to demonstrate PPT to customers, you don't have to worry. With this method, you can convert PDF document format to PPT perfectly in 3 minutes!