According to statistics, now PDF to PPT has become a very common requirement in the work of office workers. When dealing with such problems, 90% of people choose to use the pdfasset website to solve the problem of online pdf conversion. The reasons are: 1. No need to download; 2. , Simple operation; 3. Complete functions; 4. Accurate conversion
Today, the editor will let you take a look at how convenient and fast it is. The following are the steps for converting PDF to PPT!
1.Open the pdf online conversion platform - www.pdfasset.com website
2.Click the "PDF to PPT" icon to enter the PDF document upload page, and add the PDF document to be converted into the conversion window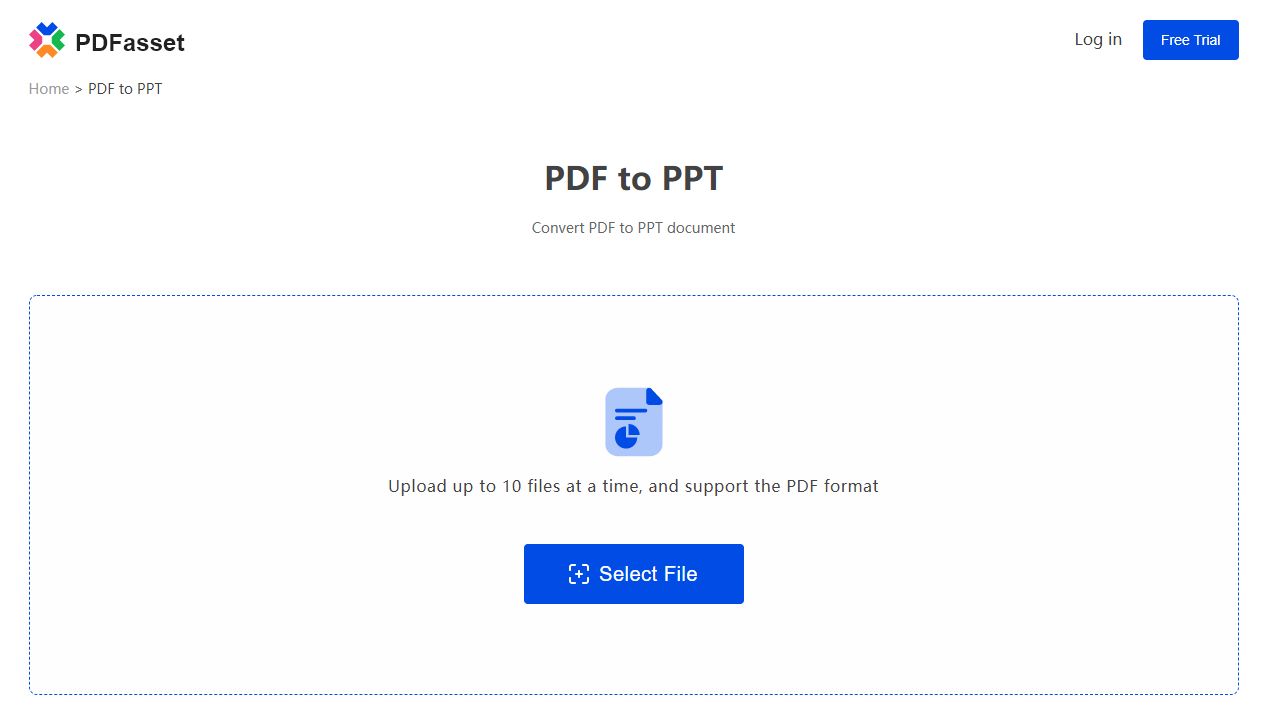 3.Click the "Start Conversion" button to convert PDF to PPT online
4.After the conversion is successful, click the "Download" button to get the converted document
Open the pdfasset online conversion platform, any pdf online conversion problem can be easily completed with only four steps, which is why everyone chooses pdfasset, hurry up and bookmark the website!