In daily work and study, Word is the file format we use the most, and the editing function is very powerful. But there is also a disadvantage - very easy to edit and modify. Anyone who opens your Word document can change the content at will, which is very unsafe. Experienced friends will save the document in PDF format, because PDF documents are not easy to edit, which can greatly ensure the security of the content of the document. Today, I will introduce a method to convert Word to PDF online. Those who don't know it yet, come and learn it.
Step 1: Open the online PDF document conversion platform - www.pdfasset.com
Step 2: Click the "Word to PDF" function, enter the Word upload interface, and select the Word to be converted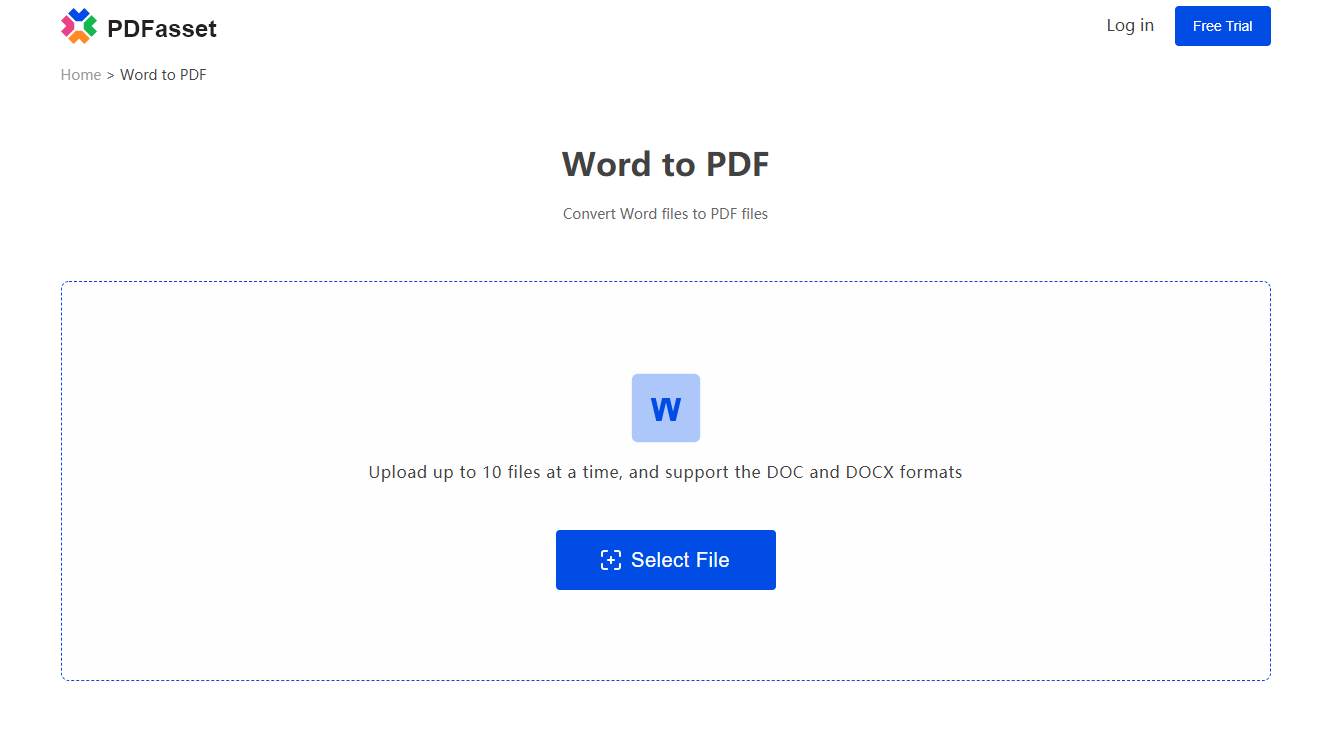 Step 3: After uploading the file, click "Convert" to convert Word to PDF online
Step 4: After the conversion is completed, click "Download" to get the file after converting Word to PDF
This online Word-to-PDF method is very simple and versatile. It can not only perfectly display the content of the Word document, but also effectively ensure the security of the document.