The new school year has started again as the mega-horror film "School Start" plays out across the country. Students who have just entered their senior year are also busy writing resumes and looking for internships. In fact, writing a resume is also a skill. Experienced students know how to save the edited Word version of the resume in PDF format, which is not only difficult to modify, but can also restore the text and colors on the resume to the greatest extent when printing. Personality and a good-looking resume are important skills to attract HR's attention. This involves the skills of converting Word to PDF. Today, the editor will share this knowledge with you.
1.Open the online PDF document conversion platform - www.pdfasset.com
2.Click the "Word to PDF" function, enter the file upload page, and select the Word file to be uploaded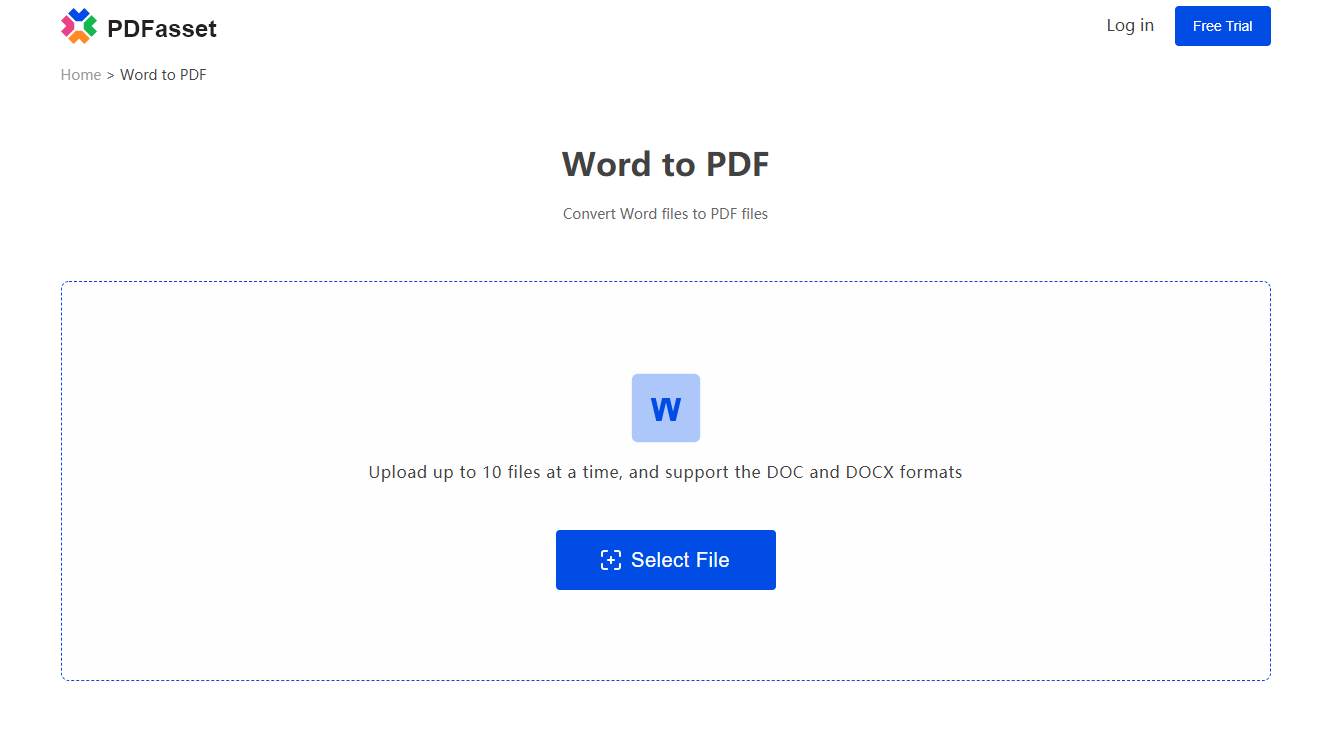 3.After the file is uploaded, click the "Start Conversion" button to start the online Word to PDF conversion
4.After the file conversion is completed, click the "Download" button to get the PDF file after Word conversion
Learn this little trick, convert Word to PDF format before printing your resume, so that the format of the printed resume will not be messy.