Because PDF files can be used across platforms, we like to convert other files to PDF for transfer. Among them, PPT to PDF is also very common. Everyone may know how to convert PPT to PDF, but if there are a dozen or even dozens of PPTs that need to be converted to PDF, do you know how to do it quickly and efficiently? Today, the editor will teach you an efficient batch PPT to PDF conversion skills.
1.Open the online PDF document processing platform - www.pdfasset.com
2.Click the "PPT to PDF" option to enter the file upload page, select the PPT file to be converted, and up to 10 files can be uploaded at a time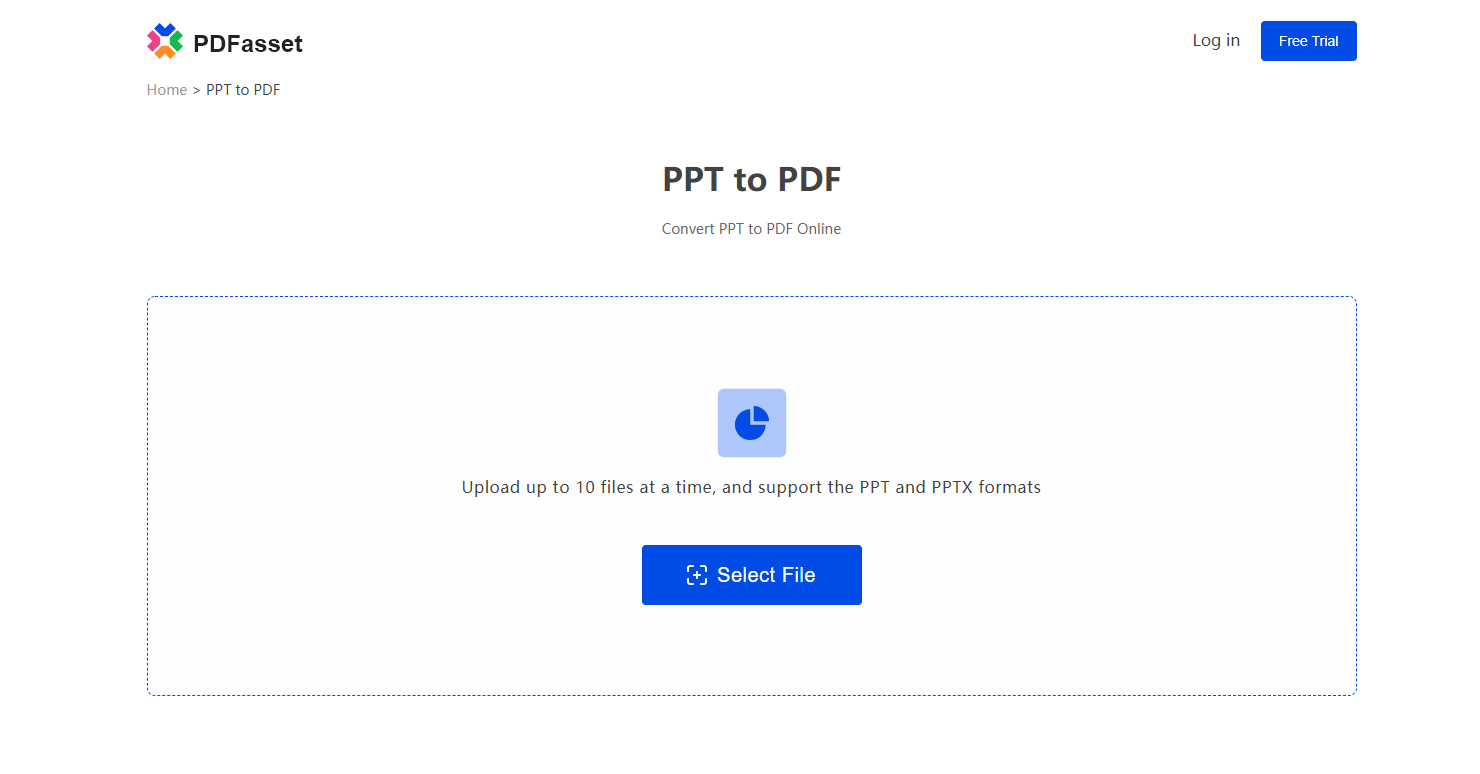 3.After the file upload is complete, click "Start Conversion" to start the online PPT to PDF conversion
4.Finally, click "Download" to get the converted PDF file.
This is the highly efficient batch PPT to PDF conversion technique. With PDFasset.com, you will not be afraid of too many files, and improve your office efficiency from now on!