Converting PDF to PPT is not an uncommon requirement. It is often encountered in daily study and work. PDF can not only be quickly converted to PPT, but also accurately converted without error. If you don't know this method, it is too out. ! Today, I will introduce the best online PDF to PPT method at the moment. Hurry up and collect it!
1.First open the pdf online conversion platform www.pdfasset.com
2.Click the "PDF to PPT" icon to enter the PDF upload page, and add the PDF document to be converted into the conversion window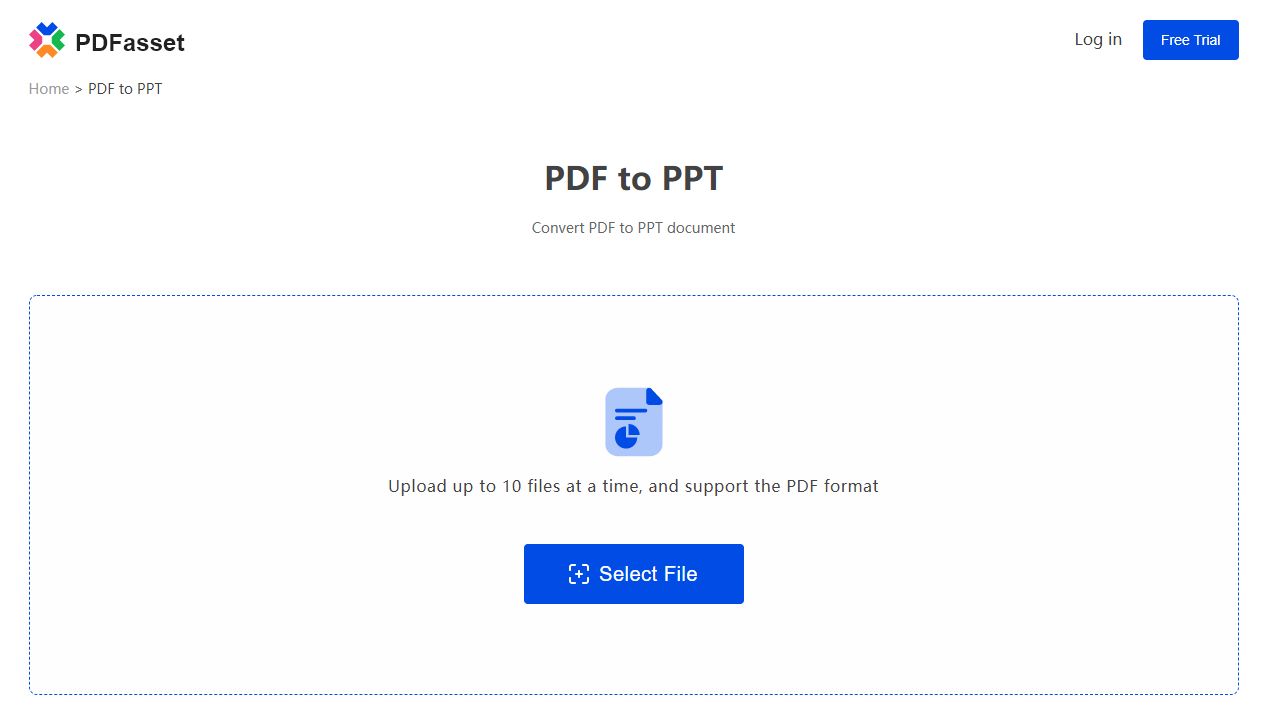 3.Click the "Start Conversion" button to convert PDF to PPT online
4.After the conversion is successful, click the "Download" button to get the converted document;
Many users responded, fast, efficient and zero error! This is the most common, most convenient, safest and most accurate conversion method at present, get it quickly!