The pdf has become one of the most commonly used file formats in modern office and daily study, and the conversion between pdf and common formats such as word, ppt, and excel is also becoming more and more important. Today, the editor will sort out the skills of online pdf to ppt conversion, which can quickly and accurately convert pdf into ppt slideshow format, improve learning and work efficiency!
The operation steps are as follows:
First visit the PDFasset website, open the browser, and enter www.pdfasset.com
2.Click the "PDF to PPT" icon to enter the PDF upload page, and add the PDF to be converted into the conversion window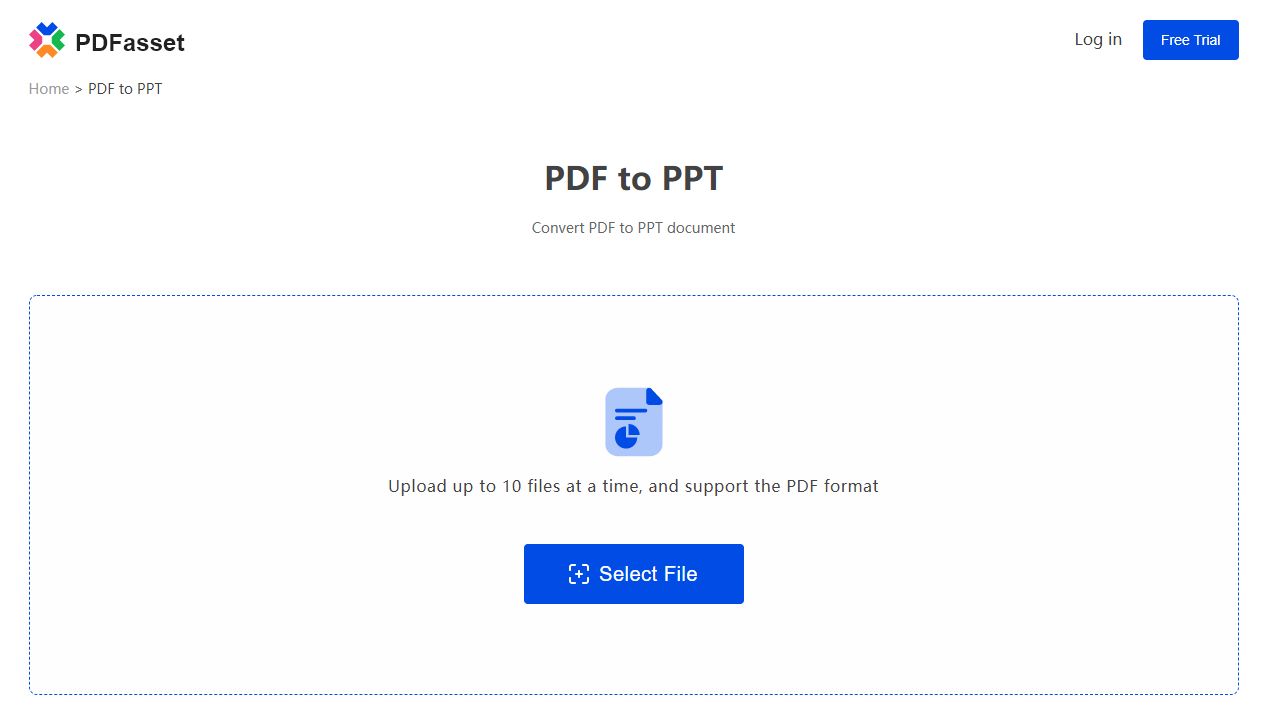 3.Click the "Start Conversion" button to convert PDF to PPT online
4.After the conversion is successful, click the "Download" button to get the converted document;
The above are the skills to use PDFasset to convert PDF to PPT. If you master it, you can quickly convert PDF to PPT online!